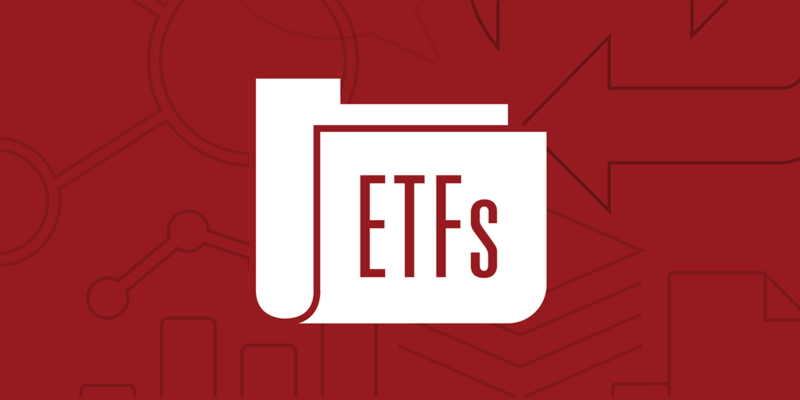 I have been thinking about index funds and ETFs for some time, but one thing that had been bothering me is the lack of control over the makeup of such funds. We've seen how the COVID-19 pandemic has practically devastated some industries such as air travel and cruises, it puts an even bigger question mark on whether investing in broad market indexes is such a great idea after all.
Before I continue, let me point you to DEGIRO if you're looking for a stockbroker solution and eToro is great for social trading. The linked reviews will explain why I like these platforms in particular.
I think that if you're the type of investor that is educated in finance and wants to take an active attitude towards their investments, it would be a better idea to buy individual stocks that you understand and believe in. For everyone else, index funds remain a decent play.
As for myself, coming from a background of building web companies, my stock picks would probably see me betting on companies like Amazon, Nike, Netflix, Uber etc.
And yes, I understand that given my background I am biased towards investing in tech stocks and that we don't know whether tech stocks will continue to be the big drivers of returns over the next decade, but so far I don't see many other alternatives that I would be comfortable investing in giving my knowledge.
There is, however, one middle-way option that is an alternative to the broad market index funds or ETFs: focused ETFs, which may actually hit the right spot for me and that I'm strongly starting to consider:
Focused ETFs
Focused ETFs, as the name implies, target a specific industry or type of growth/value/income strategy.
Here are some good examples coupled with the rationale behind them.
Dividend Aristocrat ETFs
A Dividend Aristocrat is an S&P 500-listed company that's increased its aggregate annual payout for at least 25 years.
They're companies that have time-tested business models, and in many cases very well-recognized brands. This means Dividend Aristocrats been through their fair share of downturns, and due to their extended history of increasing their payouts are exceptionally mindful of how to control their expenditures.
Not to mention, dividend-paying stocks have run circles around non-dividend-paying stocks over the long run, in terms of average annual return. Though the growth heyday is long gone for many Dividend Aristocrats, the ProShares S&P 500 Dividend Aristocrats ETF is a smart way to bank on consistent income during and after the coronavirus crash.
Gold ETFs
This is a perfect situation for physical gold to appreciate in value over the months and years to come. We've seen how gold appreciated after the last financial crisis, so it is quite probable that it will do the same thing this time round. In fact, the industry has been historically at its most lustrous at the tail-end of a recession and during the first 12-to-18 months of a recovery period.
Here are some reasons:
Governments all around the world (but especially the US) are pumping liquidity into the economy and expanding the monetary base at a rapid rate.
Global bond yields are virtually nonexistent, meaning there's little guaranteed income to be made, which will likely push investors to invest in alternatives such as gold or even Bitcoin.
Record volatility and coronavirus uncertainty have pushed investor fear and uncertainty through the roof. When there is fear in the markets, gold is the default asset people turn to.
Therefore, having established that gold is in a strong position, we need to decide whether to buy gold directly, or else buy an ETF that tracks gold-mining stocks.
One reason is that you are investing in actual companies rather than a precious metal. You can investigate the financial statements of said companies and see whether things look good or not.
A second reason is that these stocks can offer a dividend, whereas physical gold has no yield. If the price of gold eventually slumps below what you bought it at, it can languish there for many years forcing you to sell at a lower price or sacrifice liquidity. A company that pays a dividend will at least offer you a good return that you can offset your living expenses against while you wait for a better time to sell. A bet on gold-mining companies is essentially a leveraged bet on higher spot gold prices, without the risks typically associated with leverage, such as borrowing money.
Utilities ETFs
Utilities Select Sector SPDR Fund
Another smart focused ETF for investors to consider buying is the Utilities Select Sector SPDR Fund (NYSEMKT:XLU).
As the name implies, this is an ETF that's focused on investing in electric, water, gas, and renewable utility companies. It's a relatively boring focus considering how consistent growth has been for the U.S. economy over the past decade. But sometimes, boring is beautiful.
What utility stocks bring to the table is consistency. They provide a basic-need service for all homeowners and renters. While fluctuations in the economy can change consumer spending habits, electricity, gas, and water consumption tends to not be affected much, if at all. This consistency in consumption allows utility providers to plan ahead for capital-intensive projects without wrecking their balance sheets.
In many instances, traditional utilities are also regulated by energy commissions in the state's they operate. While this does mean they can't just pass along rate hikes at will, this regulation also protects utilities from being exposed to wholesale pricing.
With a reasonably low net expenses ratio of 0.13%, the Utilities Select Sector SPDR Fund is a safe way to hedge your portfolio in an unsettled market, while also notching an above-average yield.
Semiconductor ETFs
VanEck Vectors Semiconductor ETF
Finally, investors should consider planning for the eventual economic recovery with the VanEck Vectors Semiconductor ETF (NYSEMKT:SMH).
There's no question that the coronavirus could wind up pushing the U.S. economy into a recession, which would adversely impact chipmakers. What I'm trying to say is that trying to call a bottom in the chip industry is a relatively futile effort. However, what I can say with some degree of certainty is that the table is set for the VanEck Vectors Semiconductors ETF to thrive once we're passed the worst of the COVID-19 crisis.
For starters, the Fed lowering its federal funds rate back to an all-time low opens the door for chipmakers to borrow money from financial institutions, or even issue debt, at an exceptionally low cost. Similar to the robust rebound we witnessed following the financial crisis, technology and semiconductors can lead the way with aggressive expansion, innovation, and acquisitions.
Furthermore, we're on the verge of a major uptick in data consumption. With 5G infrastructure upgrades under way throughout the U.S. in 2020, chip stocks are going to see increased demand for wireless connectivity chips and access chips in smartphones and data centers. And this isn't just a one-and-done uptick in demand. It's liable to continue for years to come. That's what makes the VanEck Vectors Semiconductor ETF a smart play for the future.
The health sector is also booming at the moment, making it a good candidate for a focused ETF investment.
Let's also take a look at the performance of the S&P 500 index versus focused indexes over the past year.
We can clearly see that the COVID crisis squeezed most sectors together in terms of pricing, meaning it was a knee jerk reaction from investors to the news of the virus. However, things soon diverged and the previous trends were by and large resumed, with an added bonus for health stocks.
What this tells me is that the fundamentals have not changed due to the virus. Sectors that performed well before the virus will continue performing well at least in the short to medium-term. The S&P 500 index continues to perform as its meant to perform, falling somewhere in between the best and worst sector indexes. A broad index thus protects you from the worst effects, but also prevents you from getting the highest returns. It's a less risky approach than a focused ETF. The question is whether someone who is financially knowledgeable and passionate about investing can pick winning focused indexes or not.
I tend to be of the opinion that it is a good option if you want to avoid stock picking with its elevated risk, but still invest in a particular sector that you think will perform well in the next few years.
Thoughts?