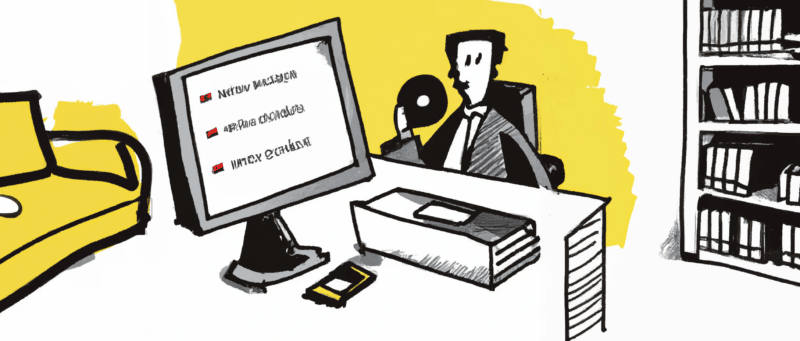 In this post I'll be sharing the apps, websites and tools I use on a daily basis, in no particular order.
Apps
‍Grammarly is an awesome, FREE, online grammar checker for proofreading. It identifies grammar mistakes, spelling mistakes, and typos. Simply click on the error and it provides solutions and explanations to your mistake. I love that Grammarly integrates seamlessly across multiple platforms. You can use Grammarly Microsoft Office, an online dashboard, or the Grammarly Chrome plugin.
Day One – where I keep my personal journal.
Typefully for preparing and scheduling Twitter threads.
Super Agent – forget about Cookies.
Telegram – Mac app for Telegram. Much better than the Whatsapp app that needs the phone to be active nearby. I try to keep some distance from Whatsapp as it's such a big distraction. Telegram is used to communicate with my family mostly.
Dropbox – backups of my work files and sharing with the rest of my family and team.
Evernote – save any important (or trivial) pieces of information I come across for perusal at a later stage.
1Password – no more lost passwords.
Focusmate – Accountability and focus app for working with other people
Transmission / Folx – torrent client
iMazing – backing up iOS in Time Machine fashion
Todoist –  todo list app.
Squash 2 – Image converter and optimizer.
Waltr 2 – drag and drop media to iOS devices and have it automatically put in the best app.
Jump – better than Screens 4 as it supports both windows and mac, is cheaper, and 2 protocols plus whole team behind it and more updates released. allows use of mouse, while screens allows iphone as mouse.
Tripmode – for working on 3g connections and not waste all data, although it's becoming less relevant now that I have 75GB+ mobile data
Cheatsheet – Keyboard shortcuts panel for any software on my MacOS devices.
Skype – video conversations (masterminds, family, team).
Google Calendar – calendar app.
Funter – showing/hiding system files.
FreeFileSync – backups to offline drives.
Speedtest – Wifi speed tests.
Clippings.io – Upload and organise Kindle notes and highlights.
Nativefier/Unite – Make Mac apps out of websites I use frequently
Sublime Text – text editor.
Lightshot screenshot – Screenshots and simple annotations. I use Awesome Screenshot when I want to take a scrolling browser screenshot, which is increasingly rarer these days.
SnagIt – Screenshot app.
Shottr – Screenshot app that can do auto scroll for website screenshots.
Slack – real-time communication with my team.
LocalWP – local server for WordPress sites.
Camtasia + Screenflow – screencasts.
AccountKiller – an online service that makes it very easy to delete accounts that are no longer wanted.
Trello – official Trello app.
ShiftIt – arranging windows on Mac. Used SizeUp before, but it wasn't free.
Hostbuddy / Gas Mask – Editing tool for the hosts file on Macs.
Transmit – FTP.
The Thread Reader App – Unroll Twitter threads.
Raycast – a blazingly fast, totally extendable launcher. It lets you complete tasks, calculate, share common links, and much more.
OpenEmu – for playing retro games.
Duet – using the iPad Pro as a third or second monitor.
LinkLiar – changing the MAC address on demand. See my post on why this is useful.
Boomerang for Gmail – scheduled sending and email reminders.
Alitu – podcast editing
Final Cut Pro X – used for scrubbing through padel videos to analyse the game.
Followupthen – delaying emails or reminding me about them later (online service not an app per se)
MailPlane – manage all my Gmail accounts from one app.
Time Machine – backups for my Mac.
The Unarchiver – opening zipped files.
Strava – Monitoring my cycling and running.
VNC Server and Viewer – connecting remotely to my Raspberry Pi.
Scroll Reverser – reversing scrolling directions for my mouse.
WordPress – my chosen platform for creating blogs, and I wrote an introductory guide to starting a blog, so check that one out if you're interested in doing something similar to what I'm doing here.
Whatsapp – desktop app for whatsapp messenger.
Twitonomy – manage my Twitter following
Pocket – all clipped articles go to Pocket first, then I save the ones I want to keep in Evernote.
Photoshop – image editing.
MindNode Pro – mindmaps.
myTuner – for listening to local radio stations.
CleanMyMac – cleaning up the Mac's drives.
Bartender – lets you organize your menu bar apps, by hiding them, rearranging them, or moving them to Bartender's Bar.
Cornerstone – management of WordPress.org SVN plugin repositories.
Brew – The Missing Package Manager for macOS
SourceTree – management of Bitbucket Git repositories.
ManageWP – multi-site management and downtime notifications to my phone.
DaisyDisk – cleaning out big files on my laptop.
Calibre – ebook format conversions.
Plex – Media Server
High Sierra Media Key Enabler – check this post on how I use it.
Youtube-dl – Command-line utility for downloading videos from YouTube. Used iSkySoft before, but this is more convenient as it's a free website instead of a paid app. I mostly use it to download padel matches for slow motion analysis of moves. Warning: It's quite technical as it is a command-line utility. Alternative: You-Get. If these tools sound daunting, try Conv, Peggo, or ClipConverter.
Ecamm Call Recorder for Skype – does what it says.
Zoom – meetings.
IFTT & Zapier – online task automation.
Forest – App for staying focused on iOS.
Calendly – Scheduling guests for the Mastermind.fm podcast.
Giphy Capture – Make GIF animations.
For those frequent sites, I visit which don't have a desktop app, I use Nativefier to create a Mac app. I use it for Google Maps and Google Calendar, for example.
Web Hosting
I've written a post about how I found my ideal hosting for my WordPress sites, so you should definitely check that out if you want to know more about my selection process.
For a quick recommendation, however, these are my favorite web hosts:
Beginner sites:
High traffic sites:
Domains
The first thing you need when starting a new website is, of course, a domain name.
How to Buy Apple Software for Your Team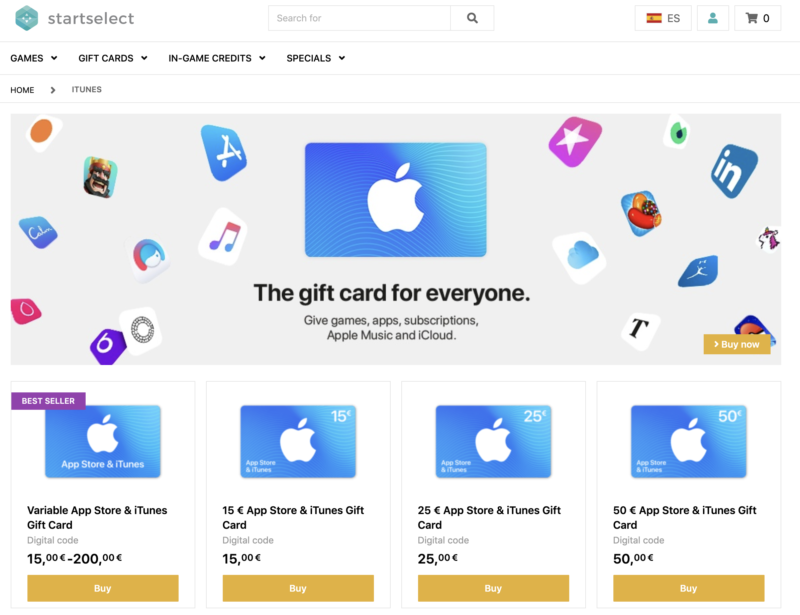 If your team is using Apple software and you want them to use some particular paid software, you are going to face an important decision.
Should they download the software using their personal Apple ID or the company one?
In practice, it is much easier for everyone if the employees use their own Apple ID. The question is, then, how will they pay for the apps?
One option is for them to pay using their own funds and then claim reimbursement to the company.
An even cleaner way to do it is for the company to buy a gift code for the employee using the exact amount of credit needed to buy the app. This is delivered instantly, and the employee can then buy the app on his own Apple ID using the credit applied.
My favorite site for buying these credits is StartSelect.