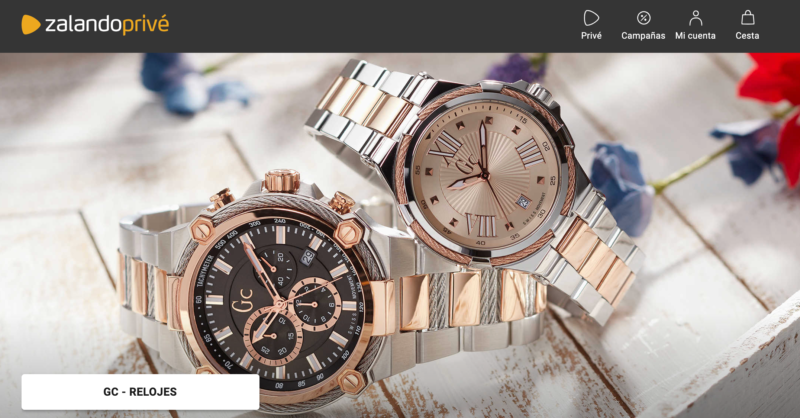 In Spain, a variety of online shopping websites offer fantastic deals on clothing, accessories, and more. If you're looking to save money on new items, check out our comprehensive list of recommended websites that cater to the Spanish market:
A leading European online fashion retailer, Zalando offers a wide range of clothing, shoes, and accessories from popular brands at competitive prices. With frequent sales and promotions, you're sure to find a great deal.
Zalando's exclusive members-only shopping club, Zalando Prive, features limited-time sales events with discounts of up to 75% off on top brands. Sign up for free to access these incredible deals.
A go-to destination for sports enthusiasts, Private Sport Shop offers flash sales on sportswear, footwear, and equipment from well-known brands, with discounts reaching up to 70% off.
As the largest online padel store in Europe, Padel Nuestro specializes in padel equipment and apparel at unbeatable prices. Stay on top of your game without breaking the bank.
Catering to tennis lovers, Tennis Point provides a vast selection of tennis gear, clothing, and accessories from top brands, all at competitive prices. Take advantage of their regular sales and promotions for even greater savings.
Another excellent option for tennis enthusiasts, Tennis Warehouse offers a comprehensive range of tennis equipment, apparel, and accessories. With discounts on popular brands and a clearance section, you can score amazing deals on your favorite items.
ASOS: A global fashion destination, ASOS features a diverse selection of clothing, shoes, and accessories for both men and women. With regular sales and promotions, you can easily find stylish and affordable pieces that suit your taste.
Farfetch: For those with a taste for luxury, Farfetch offers an extensive collection of designer clothing, shoes, and accessories. While the items may come with a higher price tag, you can still find great deals in their sale section and during promotional events.
Zapatos ES: A Spanish online retailer specializing in footwear, Zapatos ES carries a wide variety of shoe styles and brands for men, women, and children. With frequent sales and discounts, you can find the perfect pair without overspending.
Glami: A convenient product finder, Glami aggregates products from various online retailers, making it easy to compare prices and find the best deals on clothing, shoes, and accessories.
A leading online portal for men's fashion, Mr Porter offers a curated selection of designer clothing, shoes, and accessories. Keep an eye out for their sale section and seasonal promotions for discounted luxury items.
A Spanish brand specializing in men's formal wear, Jajoan provides high-quality suits, shirts, and accessories at reasonable prices. Their online store is perfect for those looking to elevate their wardrobe without breaking the bank.
These online shops cater to various tastes and budgets, making it easy for you to find the best deals in the Spanish market. Be sure to keep an eye on their sales and promotions for even greater savings. Happy shopping!
Do you have any other favorite online shops targeted at the Spanish market?