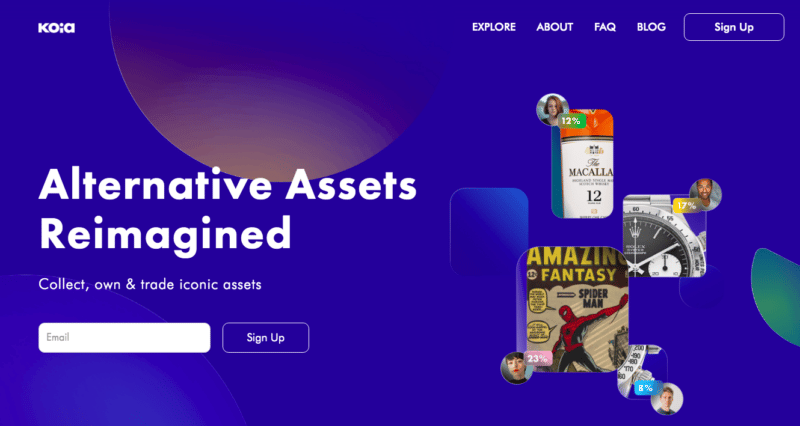 If I had to single out a piece of advice that I learned to appreciate while growing up is to "never put all your eggs in one basket". While this sensible principle can be applied to all aspects of life, it is particularly relevant to the sphere of investments.
Apart from placing your money into a savings account or investing in the stock market, you might want to consider allocating some of your investments towards alternative assets. Looking beyond investing in the stock market, adding alternative assets to your portfolio would be a step towards enhanced portfolio diversification. Many alternative assets hold low (if at all) correlation to the stock market which means that if the stock market goes down, prices of these assets are not affected, helping you generate more stable returns over time.
In addition to the lower exposure to risk, a number of alternative asset classes have also generated strong historical returns. According to the Knight Frank Wealth Report, classic cars have returned 193%, fine wine 127% and handbags 108% over the past 10 years. Another asset class that has experienced soaring values is that of trading cards, such as sports and Pokémon cards. In fact, in 2020 prices reached all-time highs with some cards having gone up in value 10X within 4 years.
Moreover, investing in alternative assets can likely be more enjoyable than investing in stock markets. Investing done right requires keeping track of the market, reading about what to buy and discussing with other collectors, something which is surely more fun when it is related to a passion of yours rather than simply reading through a company's annual report.
Another advantage of alternative assets is that they can provide a great hedge against inflation. Many alternative assets, such as real estate and collectibles, are tangible. Whereas money is constantly being printed by governments, resulting in inflation, these assets can't easily be reproduced and in the case of limited edition collectibles, brands ensure there will be a finite supply. This means that as long as there is demand for the asset, it will retain its value.
This is why for hundreds of years the world's wealthiest have invested in alternative assets such as luxury cars, art and fine wine, stored behind closed doors and passed through families. However, the same opportunities have remained out of reach to most people.
Koia, a platform launched in early 2021, is here to change that. Koia enables anyone to buy, trade and collect 'Fractions' linked to iconic assets, such as watches, wine, Pokemon cards and art.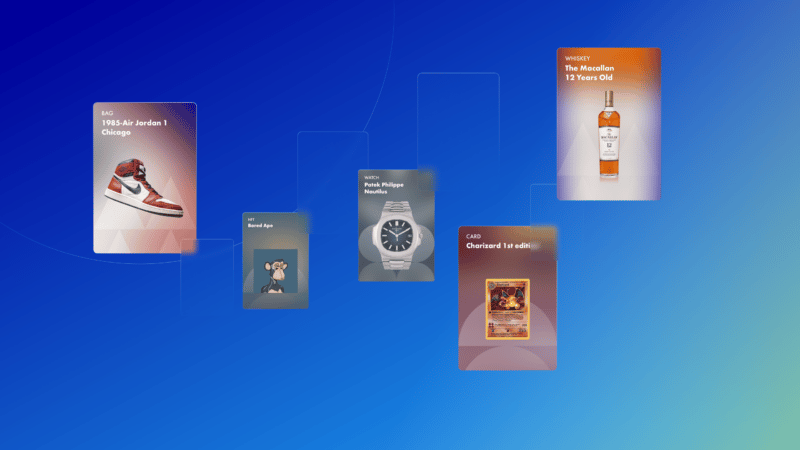 Koia – Alternative Assets Reimagined
Koia has been founded by a team of 3 passionate individuals, namely Iris ten Teije, Richard Draper and Ben Riazy.
All three co-founders spent most of their careers working in banking and fintech and their experience across mobile app development, marketing and wealth management makes them a strong team to bring an app like Koia to market.
Since its inception, Koia has raised around $1.5 million to date with VCs such as Seedcamp, RTP and Portfolio Ventures pitching in the project. Other notable angel investors include André Mohamed (Freetrade co-founder) and Gary Dolman (Monzo co-founder).

The Koia team has combined its skills to open up investment opportunities ranging from assets to education. Through an open and accessible platform, Koia is breaking down traditional barriers and enabling a fractional economy.
Koia's mission is to democratize access to alternative assets. Iris ten Teije further notes that the team at Koia aims "to enable a fractional economy and open up access to opportunities previously only accessible to the ultra-wealthy. We want to make buying and selling a fraction of a Rolex, as fast and frictionless as buying a fractional share in your favorite company."
In the longer-term, Koia's vision incorporates the fusion of these real-world assets with usable digital replicas in the metaverse.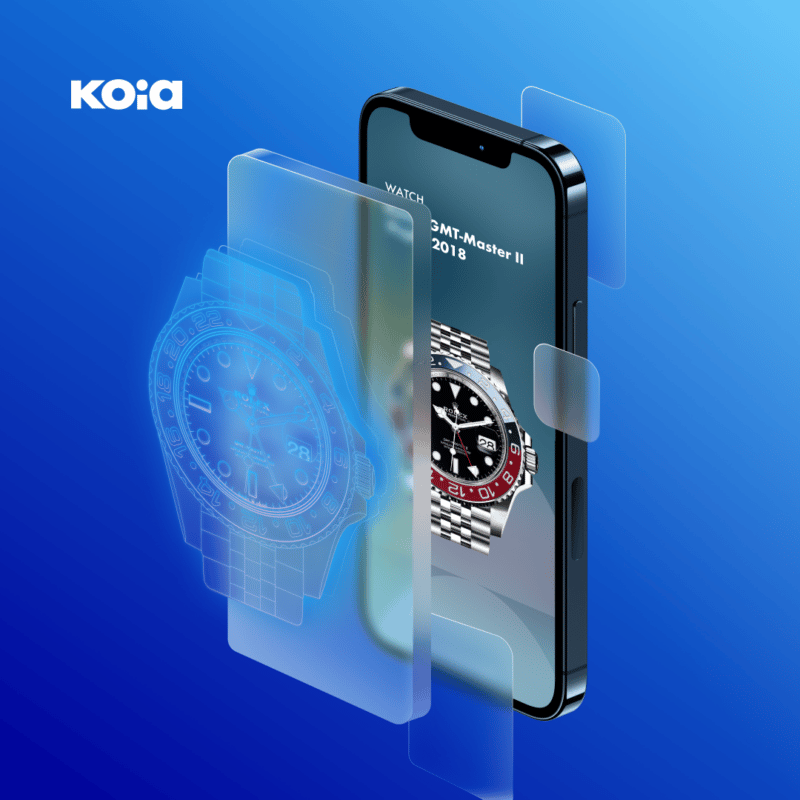 Why should you invest with Koia?

As a user of the Koia app, you will be able to buy non-fungible tokens (NFTs) called 'Fractions' that are linked to real-world assets, such as luxury watches, fine wine and whiskey, from as little as $20.
From a scan through the web app listings, I also noticed that a Moonbird NFT was soon going to be up for grabs, starting from a 'fraction' of merely $75. In other words, with $75 you will be able to get partial ownership of a Moonbird with a market value at the time of writing of $600k.
Thus, apart from providing you the opportunity to diversify your portfolio, Koia enables you to own a piece of an iconic asset even with a low budget. Moreover, Koia plans to create digital utility by enabling users to engage and show off their collections in the metaverse.
Furthermore, when investing through the Koia app you will spare yourself the hassle typically associated with collectibles. In fact, Koia authenticates, stores and insures collectibles on behalf of its users.
Moreoever, Koia is working hard so that in the future Fraction holders will be able to use their NFTs (linked to real-world assets), as collateral to borrow money using third-party NFT lending protocols such as Nexo and YouHodler.
It is important to note that unlike most other alternative assets platforms which are strictly open to US customers, Koia is open to all international users.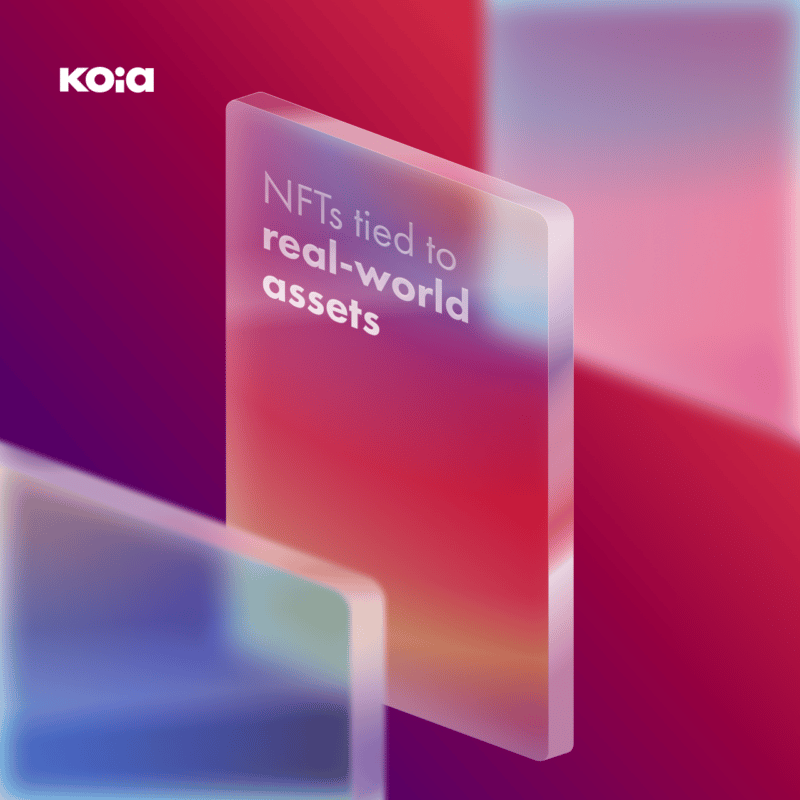 How does investing on the Koia app work?
1) Sourcing – Koia's team source, verify and acquire unique and rare alternative assets. Koia only lists assets from verified sellers, whether private collectors or reputable businesses. Assets are thoroughly checked for authenticity by experts in respective fields. Assets will be introduced to the Koia app in three ways:
i) Pre-purchase:  assets purchased with reserved funds or debt taken out on behalf of Koia
ii) Consignment: an asset will be consigned from a seller and listed on the platform with a predetermined sale window. If the funds needed are raised during the allocated time-period (e.g. 7 days), then the assets will be acquired, alternatively the consignment will be cancelled with funds being returned to users
iii) Live auctions: in the future, Koia plans to enable users to participate in live real-world auctions which would be seamlessly coordinated by the team at Koia itself.
2) Fractionalization – Using the Polygon blockchain (which brings the benefits and security of other blockchains but with the benefit of much lower gas fees) Koia mints the aforementioned Fractions that are linked to the real asset. Each asset can have hundreds or thousands of unique Fractions which can be collected, traded and enjoyed. Users can buy the Fractions via Koia's mobile or web app using either a wallet like Metamask or, if you don't yet have a crypto wallet, you can simply create one by signing up with your email address.
Fraction (NFT) owners will be able to contribute to key decisions regarding each asset, such as when to sell the underlying asset and at what price. Koia will coordinate voting for all Fraction holders.Once asset Fractions are in a user's collection, they will be able to view, share and enjoy the digital representation of the asset. The digital representation of each asset will become more sophisticated over time. Koia also envisages that each Fraction owner will be able to use his/her assets in digital form across the metaverse in the future.
In terms of ownership, Koia remains the legal owner of the asset until either Fraction holders vote to sell the asset or when one user owns 100% of the Fractions and takes custody of the underlying asset.
3) Drops – Fractions will be released for initial sale via Koia's app and one user can purchase up to 100 unique fractions per drop. Users can browse assets available to invest and make their investment starting from as little as €20. You will also see a countdown timer ahead of each sale under a 'Coming Soon' section. The app also includes a 'Future Drops' sections with current future drops including fine wine, whiskey and art pieces.
4) Selling – To generate a return, as a user you can sell your Fractions via Koia's secondary market (coming up shortly in the middle of 2022) or get your return when the asset is sold as a whole on any NFT marketplace such as OpenSea.
What are Koia's fees?
Koia's fees are the following:
Listing fee:

1.5% listing fee charged on all assets fractionalised via the platform to pay for promotion and acquisition costs. This fee will be included within the NFT price.

Royalty fee:

2.5% is charged on all future transactions on Koia's secondary market and third-party NFT marketplaces. This goes towards covering ongoing costs including storage and insurance.

Gas fees: when buying and selling NFTs, most blockchains have a small transaction fee called a 'gas' fee. As aforementioned, Koia uses Polygon, which charges very low gas fees. Gas fees on Polygon are paid in its native cryptocurrency called MATIC. New users on Koia will get sent a small amount of MATIC to cover gas fees.
Retained ownership: 1% of ownership is retained on all assets fractionalized via the platform to align long-term interests. This percentage ownership will change over time as Koia intends to help by providing secondary market liquidity or offering marketing promotions.
Custody fee: if you own 100% of the Fractions and would like to take custody of the asset, then there will be a postage charge and possibly taxes or duty depending on the item.
How safe are my assets with Koia?
Koia stores all assets in specialist storage facilities and can provide users with relevant documentation such as proof of purchase. Koia, via regulated third-party storage partners, custodies the asset on behalf of Fraction holders. For example, wine must be kept at the correct temperature, light and humidity conditions, and ideally should not be moved. You will be able to find more details about the storage of each item in the asset descriptions listed in Koia's app.
Koia insures insure all assets at market value, either via their third-party storage providers or with independent specialist insurance policies.
Opening an account with Koia
Before making any purchases in the Koia app, users need to create a wallet to hold funds and Fractions. You can sign up to the Koia app by either connecting a Metamask wallet or, if you are new to the web3 space, just sign up with your email address.
If you have signed up with your email address, Koia will automatically create a 'non-custodial' wallet for you. A non-custodial wallet is a unique and encrypted wallet that allows you to hold cryptocurrencies and digital assets such as NFTs.
You solely control a non-custodial wallet as a user; this means that no one other than you can access your funds or assets. Note that Koia cannot access your wallet and if you lose access to your wallet, Koia will have no way of accessing your Fractions or funds.
Once you have either connected your Metamask wallet, or automatically created a non-custodial wallet within the Koia app, you will be able to deposit funds into your wallet subject to successfully providing the usual KYC information to Koia.
All items on the Koia platform are priced in USDC. USDC is a stablecoin and can be easily purchased through one of several crypto trading apps. Alternatively, users can make use of Koia's regulated payments partner, Ramp.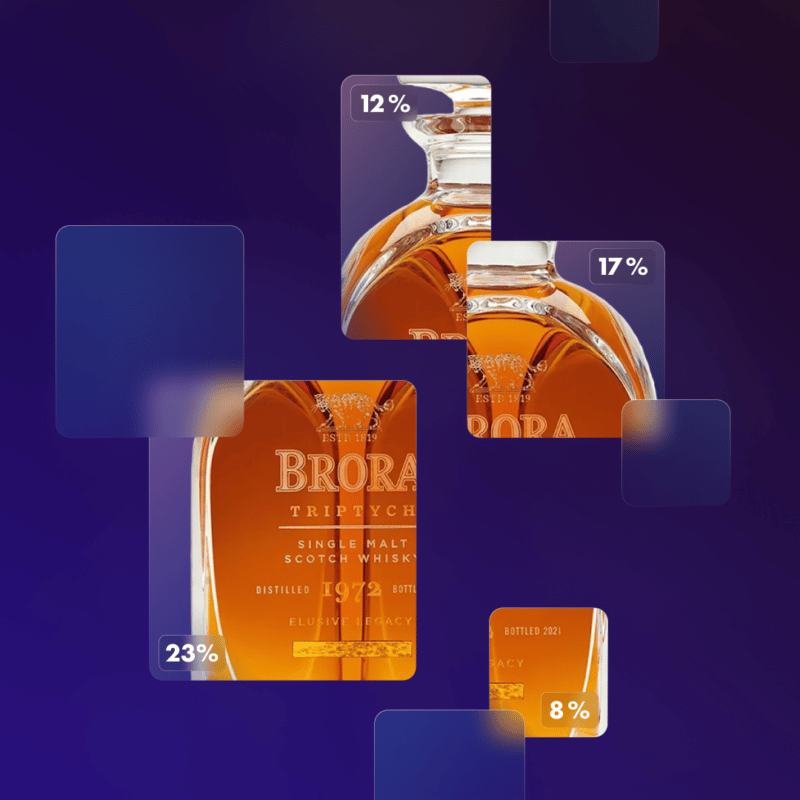 Customer support
Given that Koia has only been recently launched, support options are limited to either email or Koia's discord channel. Koia's website also comes with a dedicated blog with posts ranging from tips about investing in alternative assets and news of the recent $1.4m pre-seed fundraising. The latest blog post has been posted a couple of weeks ago indicating an active presence of the team at Koia.
Final thoughts
Koia provides its users with the opportunity to diversify their investment portfolio through the purchase of Fractions that are linked to real-world assets, such as luxury watches, fine wine and whiskey, from as little as $20. In other words, when investing through the Koia easy-to-use app, you can own a piece of an iconic asset even with a low budget.
A major advantage of using Koia is that you will spare yourself the hassle typically associated with collectibles. In fact, Koia authenticates, stores and insures collectibles on behalf of its users. Moreover, Koia intends to create digital utility by enabling users to engage and show off their collections in the metaverse.
Given that Koia's platform and concept have only been recently launched, the selection of assets that one can find on the app is rather limited.
Furthermore, in order to generate a return as a user you can sell your Fractions via Koia's soon-to-come secondary market. Until then, NFTs purchased through Koia can be traded on external platforms such as OpenSea. It is important to keep in mind that this does not imply instant liquidity and as such the latter depends on Fraction sales in the secondary market or sale of the underlying asset. That said, I anticipate that it won't take long for the Koia app to pick up on popularity which will inevitably rope in improved asset liquidity.