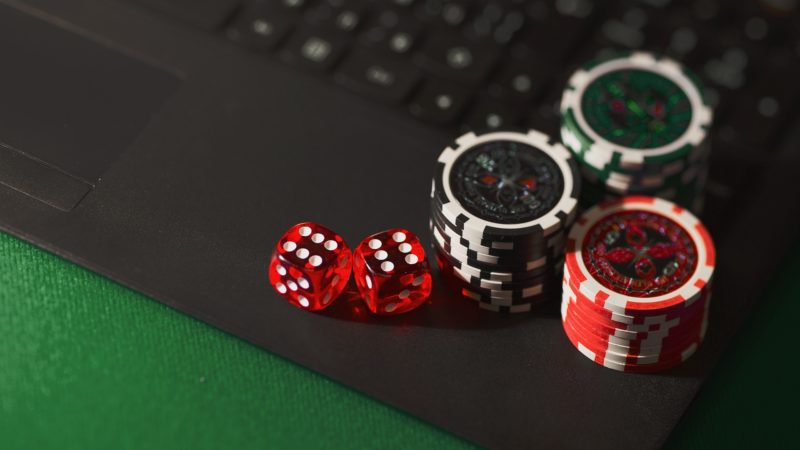 Cryptocurrencies have made their way to the multi-billion dollar online casino scene. There are many websites active in this space that cover traditional games like blackjack, roulette, and even sports betting.
You also have crypto dice games that operate on a decentralized network via Provably Fair. If this is something that you're keen to learn more about, this guide explores everything there is to know about crypto betting.
In this article, I discuss the ins and outs of how crypto betting sites differ from traditional gambling platforms – and which providers dominate this sector in 2021.
Before we go into the discussion, here's a quick list of my favorite crypto betting sites:
What is Crypto Betting?
As the name suggests, crypto betting refers to the process of gambling online. However, instead of betting with traditional payment methods like a debit/credit card or e-wallet, you'll be gambling with a cryptocurrency like Bitcoin, Ethereum, or others.
In many ways, crypto betting sites operate like any other online gambling platform. This is because you will have access to popular games like:
Roulette
Blackjack
Baccarat
Slots
Video Poker
In many cases, the above games will be backed by the same regulated software providers that you find in the traditional gambling scene. This includes the likes of Evolution, NetEnt, Microgaming, and Playtech.
Read more: The best crypto trading apps
As such, by playing a crypto betting game that has been produced by one of these providers, you know that a prolonged testing phase has been implemented to ensure the game is 100% true and fair.  On some crypto betting sites, you can also access sportsbook markets and live poker.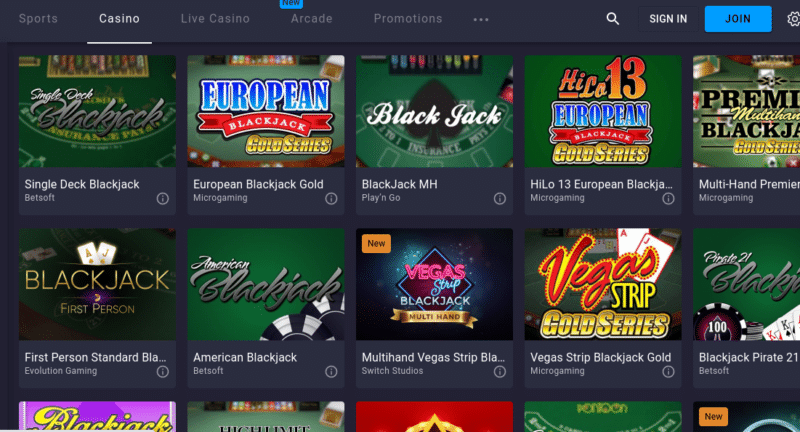 I should also note that a completely separate segment of the crypto betting scene exists – Provably Fair games.  I will cover this in more detail shortly – but the long and short of it is that Provably Fair allows you to gamble via a decentralized protocol.
In other words, the Provably Fair system generates its gaming outcome via a blockchain seed – meaning that it cannot be manipulated or amended by the respective crypto betting site.
Difference Between Crypto and Traditional Betting Sites?
As I noted above, crypto betting sites typically offer the same mainstream casino games as their traditional gambling counterparts. However, as crypto betting sites do not touch fiat currency – there are several factors that set them apart.
This includes:
KYC
The traditional online gambling industry is heavily regulated. Some of the most notable regulators in this space include the UK's Gambling Commission and the Malta Gaming Authority. These regulators demand that online casinos uphold anti-money laundering laws by implementing a KYC (Know Your Customer) process.
In simple terms, this means that all account holders are required to have their identity verified. In Europe, this needs to be done within 72 hours of opening the account or before a withdrawal request is made – whichever comes first. This requires a copy of a passport/driver's license and proof of address.
However, in the case of crypto betting sites – there is no requirement to deploy a KYC policy. This is because the provider only permits cryptocurrency deposits and withdrawals. In turn, this means that when you register an account with a crypto betting site – the only information you need to provide is your email address.
This alone is a huge factor for many people who are privacy-conscious and don't want to share details about their gambling and betting activities with anyone.
Instant Withdrawals
Perhaps the main benefit of choosing a crypto betting site over a traditional fiat provider is that withdrawals are super fast. In the case of traditional platforms, it often takes days before you receive your money. First, you need to bypass the KYC process, which itself can take a couple of days.
Then, once a withdrawal request is made, it usually takes up to 48 hours for the casino to authorize it. Once they do, it can then take an additional few days for the funds to arrive on your debit card or in your bank account.
If, however, you were to use a crypto betting site, this withdrawal process is fast-tracked. In fact, as soon as you make the withdrawal request, many crypto betting sites will authorize the transaction autonomously. This means that your digital currency will arrive in your private wallet in minutes, as opposed to days.
Provably Fair
I briefly mentioned Provably Fair earlier – but here's a more elaborate explanation. In a nutshell, Provably Fair is a piece of technology used by a number of crypto betting sites. Based on blockchain technology, the Provably Fair protocol takes a seed from the casino and a seed from a player.
This has the desired result of generating a casino game outcome in a completely trustless environment. That is to say, the casino nor the player can see, amend, or manipulate the Provably Fair outcome in any way.
I should note that the games backed by Provably Fair are typically centered on crypto dice titles. This is a game where you are required to guess whether the next number will be higher or lower than the previous spin. Unlike traditional dice, crypto dice games will often operate with a number range of 1,000 or more.
Bitcoin Crash
It's also worth me mentioning 'Bitcoin Crash' – as this is a crypto betting game that has risen in popularity over the past couple of years. For those unaware, this is a crypto gambling game that is backed by Provably Fair – and offered by several different sites.

The main concept is:
You choose your 'stake' – for example 0.01 BTC
When the game starts, a 'multiplier' will appear on the screen – for example, 2x, 3x, etc.
This multiplier will gradually increase for a certain period of time until the game 'Crashes'
When the crash does happen, the game is over and any remaining players lose their stake
But, if you cashed out your multiplier before the crash, you quit the game and lock in your winnings
For example, if you staked 0.01 BTC and cashed in at 3x, you would walk away with 0.03 BTC
Once again, this game is typically backed by the previously discussed Provably Fair technology – meaning that the outcome, at least in theory, is 100% full-proof. This means that the Bitcoin Crash provider cannot manipulate the outcome.
Risks of Crypto Betting Sites
Although more and more people are making the transition from traditional gambling platforms to crypto-based alternatives – there are still risks to consider.
This includes:
Unregulated
I mentioned above that crypto betting sites do not implement KYC controls and thus – you can usually gamble anonymously. The reason that platforms are able to do this is simple – they are not in any way, shape, or form, regulated.
In a similar nature to unregulated cryptocurrency exchanges, this means that you need to trust that your chosen crypto betting site will operate legitimately. Sure, the games might be backed by regulated software providers like Microgaming and Playtech – or operated via Provably Fair technology.
But, if the platform isn't regulated by a license issue such as the UK's Gambling Commission or Malta Gaming Authority, it isn't required to follow traditional client protections. It also means that should the platform suddenly disappear – it's likely your funds will follow suit.
Quantifying Stakes, Winnings, and Losses
When using a crypto betting site that facilitates all transactions in digital currency, it can be extremely difficult to keep track of how much you are winning or losing. This is because you need to enter your stake in crypto terms, as opposed to dollars, euros, or pounds.
In turn, an incorrectly entered decimal stake – for example 0.1 BTC instead of 0.01 BTC, could be fatal (account balance permitting). Additionally, when attempting to calculate your wins or losses, the fact that everything is based on crypto as opposed to fiat is just as challenging.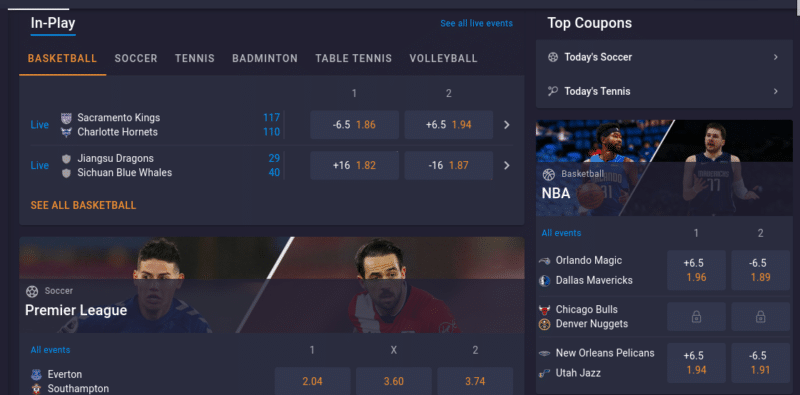 With that said, some crypto betting sites will have a converter that tells you what your stakes, wins, and losses amount to in dollars – based on an approximate real-time exchange rate. This at the very least makes it a bit easier to know how much you are spending.
Fluctuating Crypto Exchange Rates
Leading on from the section above, you also need to factor in ever-changing exchange rates when using a crypto betting site. As a basic example, you might deposit 0.01 BTC and double your money – subsequently withdrawing 0.02 BTC.
However, if in the timeframe between you making a deposit and withdrawing Bitcoin has lost 30% in value, this would eat away at your winnings. Of course, this concept could also work in your favor – should the value of Bitcoin rise.
Ultimately, the point I am making here is that this also makes it challenging to know how much you are making or losing in real terms, as the exchange rate between the digital asset and your local currency will constantly rise and fall.
Crypto Betting Bonuses
You will find that the vast majority of crypto betting sites offer something called a 'welcome package'. If you're familiar with how traditional gambling sites work – then you'll likely already know that this is a bonus offered to new players signing up to the platform.
In other words, welcome packages and bonuses are a way for crypto betting sites to attract new customers. There are several variations to the welcome packages offered by crypto betting sites, albeit, this usually centers on a matched deposit bonus.
For example:
Let's say that the crypto betting site offers a 100% matched deposit bonus of up to 1 BTC
You decide to deposit 0.01 BTC
In turn, the crypto betting site will match the deposit like-for-like, so your starting balance is 0.02 BTC
At first glance, it might appear that welcome bonuses are too good to be true. This is because in most cases – they are. By this, I mean that welcome packages may be huge in size – but you usually need to meet a really high 'wagering requirement' before you can make a withdrawal.
For example:
Let's say that the wagering requirement is 50x
You receive a bonus of 0.01 BTC from the crypto betting site
This means that before you can make a withdrawal, you need to wager 50 times the bonus – so that's 0.5 BTC
In order to meet your wagering requirement, there is usually a set of additional terms and conditions that makes the process even harder.
For example, when playing table games like roulette and blackjack – this often contributes just 10% of the wagering amount. This means that a 0.01 BTC stake would only remove 0.001 BTC from your wagering target – essentially turning a 50x requirement into 500x.
In most cases, unless you are really lucky and land a big win, you will burn through your account balance before you get anywhere near the wagering target. Plus, these bonuses usually come with an expiry date of 30 days. If you fail to meet the target before this date, all bonus funds are revoked.
Additionally, once you accept the welcome package, your initial deposit also turns into bonus funds. This means that you are not able to withdraw your balance until the wagering target is met. As such, if you do use a crypto betting site that offers an overly attractive bonus – just make sure that you read and understand the terms and conditions.
How do Crypto Betting Sites Works?
The end-to-end process when using a crypto betting site remains pretty much constant across all providers – which we outline below.
Step 1: Choose a Crypto Betting Site
The first port of call is, of course, to choose a crypto betting site. I discuss some of the main players in this further down, albeit, the main things that you need to look out for are:
Reputation: First and foremost, you'll need to do some homework on the credibility of the crypto platform. There are several ways in which you can do this, such as finding out how long the platform has been around, and what the general consensus is from current and previous players. Perhaps consider a forum like Reddit to obtain the information you need.
Support Cryptocurrencies: Most crypto betting sites will offer support for Bitcoin and Ethereum. Others go one step further by supporting a full suite of digital assets. If you are holding a specific crypto asset that you wish to use, just make sure that the betting site supports it.
Games: There are thousands of crypto betting games to choose from in the online space. This covers everything from blackjack, roulette, and baccarat to video poker, sports betting, and dice.
Software Provider: A lot of crypto betting sites utilize games that have been developed by regulated software providers like Microgaming and NetEnt. This in itself ensures that the game meets the standards set out by the regulator the developer holds a license with. In other cases, you might prefer to play games that are backed by Provably Fair
Customer Support: In the vast majority of cases, crypto betting sites offer a live chat facility that is available 24/7. If, however, support is only offered by email – you might want to reconsider choosing the platform in question.
Ultimately, you just need to make sure that you do a bit of homework on a crypto betting site before proceeding.
Step 2: Open Account
As I noted earlier, when using a crypto betting site that facilitates all deposits and withdrawals with digital currencies – you usually only need to choose a username and password, and provide an email address. The latter is in the event that you forget your logging credentials. As such, opening an account takes less than 30 seconds.
Step 3: Deposit Funds
Once you have opened an account, you can then deposit funds. This part of the process works in exactly the same way as depositing funds into a cryptocurrency exchange. That is to say, you'll need to copy the wallet address given to you by the crypto betting site.
For example, if you want to deposit funds with Bitcoin, make sure that you copy the BTC wallet address. Then, it's just a case of heading over to your private wallet and transferring the coins over. In most cases, the crypto betting operator will credit your account after 1-3 blockchain confirmations when using Bitcoin.
Step 4: Play Your Chosen Game
As soon as your crypto deposit has been credited, you can then play your chosen game. Once you click on the game that takes your interest, you will then need to set up your betting parameters.
For example, if you're planning dice, you'd need to enter your stake and decide whether you think the next number will be higher or lower.
Once the game has concluded, your winnings will usually be added to your account balance in real-time. Of course, if the bet was unsuccessful, then the crypto betting site would keep your stake.
Step 5: Withdrawals
When you get to the point where you wish to make a withdrawal, you usually need to manually enter the wallet address that you wish the funds to be sent to. As I noted earlier, crypto betting sites will usually process the withdrawal request instantly. This means that you should see the funds back in your private wallet in less than 20 minutes.
Best Crypto Betting Sites
So now that I have explained the ins and outs of how crypto betting sites work, this section will discuss some of the most popular providers active in this space. As always, just make sure you do your own research on a provider before proceeding. And of course – consider the reality that by using a crypto betting site – there is every chance that you will lose money.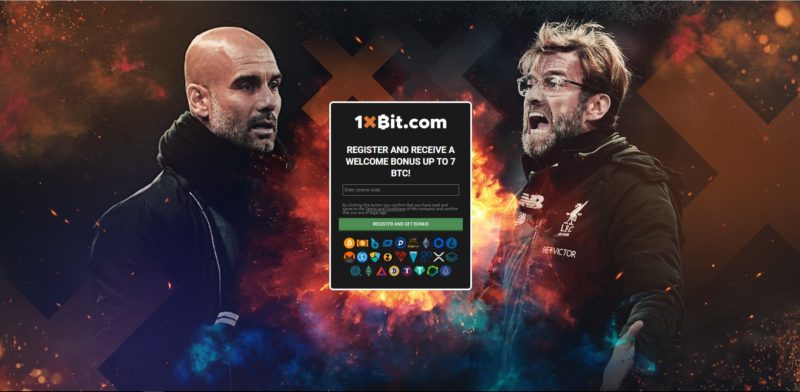 1xBit is a subsidiary of 1xBet. The latter is a regulated fiat currency gambling platform, while the former specializes exclusively in crypto deposits and withdrawals. The platform offers a wide range of casino games – including thousands of slots.
You can also access classic table games like blackjack and roulette. These games can be played via regulated software providers or through a Live Casino format.
The latter allows you to play table games in a live setting via a real-time camera feed. 1xBit also offers a fully-fledged sports betting facility. Not only does this include pre-match odds, but a live sports betting arena, too. This allows you to bet on your favorite sport while the game is still ongoing.
The platform supports a wide range of digital currencies – including but not limited to Bitcoin, Ethereum, Litecoin, Dash, and Dogecoin. In terms of reputation, the platform has been operational since 2015 – which is a decent amount of time in this space.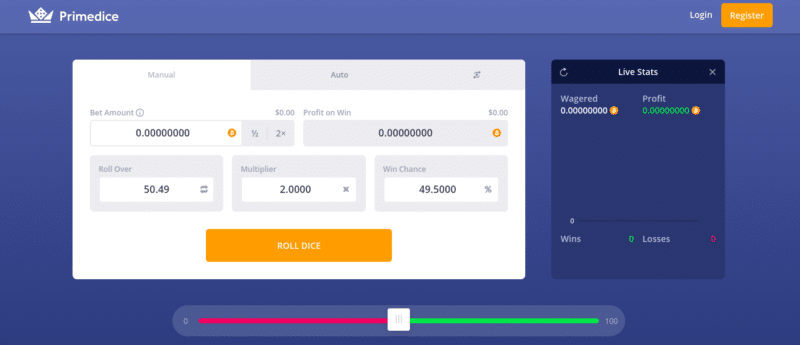 As the name suggests, Primedice is a crypto betting site that focuses exclusively on dice games. As you can see from the screenshot below – you are instantly presented with the dice betting form when you access the homepage. This allows you to set your own betting parameters.
The dice itself runs from 1 to 100 – so the aim to guess whether the next number will be higher or lower. But, you actually get to set the 'mid-point' number, and thus – you own odds.
For example, when the mid-point is set to 50.49 – you will get odds of 2x on the outcome being higher. But, if we changed the mid-point number to 16.99 – the odds are reduced down to just 1.19x.
As you play around with the parameters, Primedice will tell you what your mathematic chances of winning are. In terms of fairness, Primedice notes that the game is backed by Provably Fair – meaning all outcomes are true, fair, and random.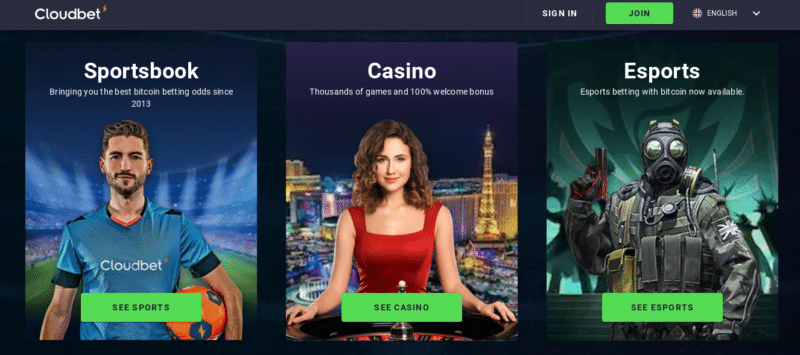 Launched back in 2013, Cloudbet is one of the oldest crypto betting sites around. In a similar nature to 1xbit, the provider offers traditional casino games alongside a sports betting facility. The latter covers thousands of sporting markets – including the likes of football, basketball, tennis, MMA, and cricket.
You can gamble on sports pre-match or while the game is still being played. Over in the casino department, Cloudbet covers everything from baccarat, roulette, and slots, to scratchcards and live tables. There are also arcade-style games that are backed by Provably Fair technology.
Cloudbet supports a variety of payment methods – including Bitcoin, Ethereum, Bitcoin Cash, and Tether. Customer support is offered 24/7 via a Live Chat facility. When it comes to withdrawals, Cloudbet claims to process these instantly as soon as the request is made.

BetFlip is another crypto betting site that offers thousands of gambling markets. This includes table games, slots, live dealers, virtual racing, and even esports. There is also a sports betting facility – which includes live markets. As BetFlip was only launched in 2019, it doesn't have the same track record as the likes of 1xbit and Cloudbet.
To counter this, BetFlip offers one of the biggest welcome packages in the space for those that are new to the site. This includes a 111% sports deposit bonus of up to €1,500 – plus 500 free slot spins. There are also weekly cashback and reload bonuses offered to existing account holders.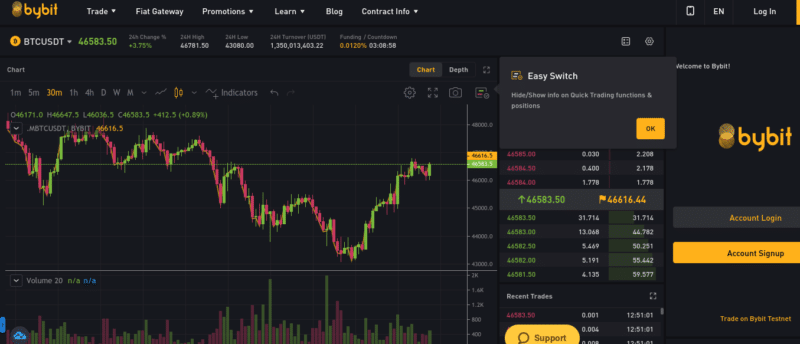 Bybit isn't a gambling site per-say – as the platform allows you to trade crypto derivatives. However, the reason that the platform makes my list is that it offers all traders leverage of up to 100x.
In my view, although you will be 'trading' digital currencies like you would at any other exchange, applying leverage as high as 100x is no different from playing at an online casino.
Sure, you are effectively turning a $100 balance into a trade worth $10,000. But, if your position goes against you by 1%, your 100x trade will be liquidated by Bybit. This means that in this example – the platform would keep your initial $100 margin.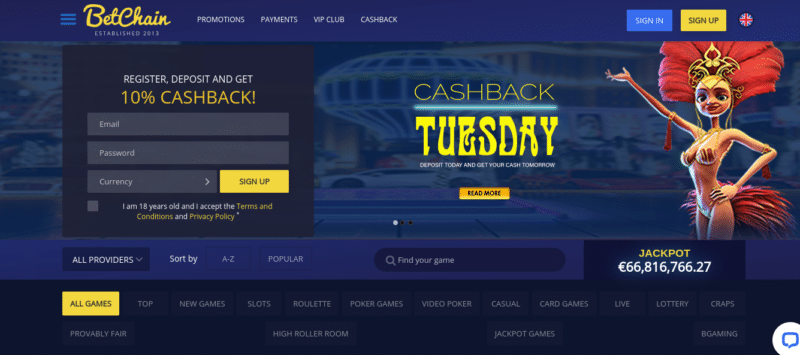 Similar to Cloudbet, Betchain is another established crypto betting site that was first launched in 2013. The platform offers a huge suite of casino games – covering the likes of roulette, video poker, blackjack, lotteries, and craps. Due to the sheer number of players now using Betchain, the crypto betting site also offers sizable jackpots.
At the time of writing, there is a rollover jackpot game that translates into the crypto-equivalent of over €66 million. When it comes to payments, Betchain supports several cryptocurrencies.
Additionally, the platform also allows you to add funds with a debit card or e-wallet. However, this will require you to go through a KYC process – meaning you'll need to provide personal information and upload some verification documents.
Crypto Betting Sites: The Verdict?
In summary, there are now dozens, if not hundreds of crypto betting sites active in the online arena. By specializing exclusively in digital currency deposits and withdrawals, crypto betting operators offer certain perks that traditional gambling sites cannot rival.
This includes the ability to gamble anonymously with no KYC requirements and withdrawals that are processed instantly. However, crypto betting sites typically operate in an unregulated manner – so you won't have the backing of a reputable license issuer.
As such, you can never be 100% sure that your funds are safe. Plus, you should consider whether or not using your crypto holdings to gamble online is the right course of action anyway. If you're looking to put your digital currencies to good use, less risky options exist – such as crypto interest accounts.