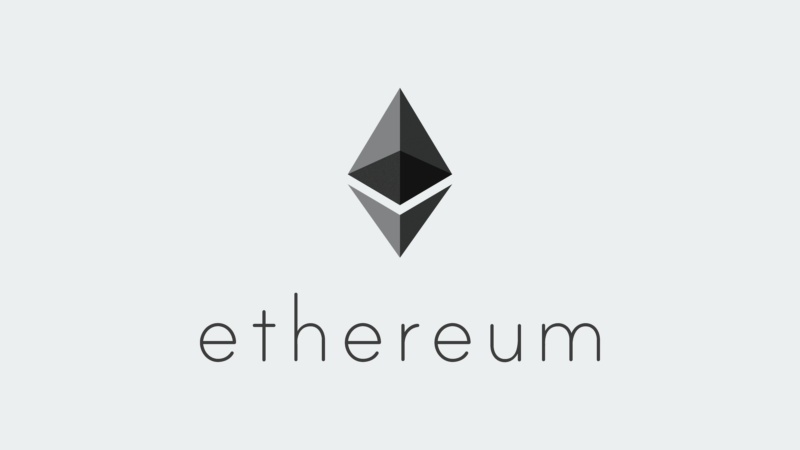 Ethereum has gotten a lot of flak over the past couple of years, but I believe it has the potential to provide better gains than Bitcoin itself in the immediate future.
It has a smaller market cap and does not have as much global recognition as Bitcoin does, which I view as a growth potential aspect.
Ethereum is one of the largest cryptocurrencies in the world and has use cases that go beyond just a cryptocurrency. For example, Ethereum is the number one smart contract platform, with the vast majority of smart contracts and dApps based on the Ethereum blockchain. The upgrade to Ethereum 2.0 saw several improvements in Ethereum, the most prominent of which is the switch from a Proof-of-Work consensus mechanism to a Proof-of-Stake consensus mechanism.
Ethereum is a technology with a host of use cases, and one of its biggest advantages is its flexibility. The Ethereum blockchain is also used for Non-fungible tokens, Decentralized Finance, and enterprise blockchain solutions. A significant criticism of cryptocurrencies is that they consume a colossal amount of power. However, Ethereum is making the switch to more energy-efficient mining processes giving Ethereum another public opinion advantage over cryptocurrencies like Bitcoin.
---
How to Get Started with Ethereum
I know you might now have time or even sufficient interest to read the rest of this long article, so again, if you're already convinced about buying, here are my basic recommendations for entering the Bitcoin space.

In the meantime, if you're already convinced and you came here looking for the best places to buy Ethereum right away, here's what you need to do next:
Transfer money (EUR, USD etc) from your bank to the exchange.
There are hundreds of places you can buy Ethereum from, but I would suggest that you stick to the exchanges that have been established for many years and have a perfect security track record. It's important that these exchanges are regulated where applicable. These are my recommendations:
They are the world's safest, biggest and most reputable exchanges and you can't go wrong with them.
Once you have your Ether, you can purchase a Ledger Nano to store that Ether offline and away from any hackers.
If you're more inclined to trading, you can check out platforms like eToro or Bitfinex.
If you just want to hold your Ether while earning good returns, you can check out some crypto platforms that offer a savings account. My favorites at the moment are YouHodler and Nexo, but you can learn more about those options here.
---
What is Ethereum?
According to a thesis by Ryan Sean Adams and David Hoffman:
Ethereum is a foundation for building an alternative Internet-based financial system. This financial system has the capacity to be completely open and trustless. This new financial system needs a native money to operate. Financial applications in this new landscape need a trustless form of collateral for their operation, and the only truly trustless asset on Ethereum is Ether.
See also: Best crypto trading apps
As a result of this demand, Ether has become an economic-trifecta; a "triple-point" asset, satisfying all the requirements that a new economy needs, all at once. As a result of this, Ether has become the best model for money that the world has come up with.
The thesis essentially states that ETH is 3 different types of assets at once:
A capital asset (staked ETH)
Consumable/transformable asset (consumed ETH/used for gas)
Store-of-Value ETH or collateral ETH (ETH held as a SoV/ETH used in DeFi)
How to Buy Ethereum
Ethereum is the second biggest crypto in market cap and is considered the silver to Bitcoin's gold. You can easily buy it on practically all crypto exchanges, including the major ones that I have recommended before:
All of these exchanges above have fiat onramps, so you can deposit several fiat currencies (EUR, USD etc) and then buy Ethereum (ETH). Make sure you do buy the right currency (ETH) and not Ethereum Classic (ETC) which is a different project and does not have the same growth potential.
If you're interested in earning interest on your crypto holdings, many Ethereum-based tokens are ideal to get started. You can read more about the topic of interest accounts for crypto on my blog post on the subject.
SEPA allows citizens of the European Union to send and receive payments into their accounts. It is also a popular method to buy cryptocurrencies such as Ethereum and bitcoin securely and instantaneously. Now that you have decided that you want to invest in Ethereum, you need a cryptocurrency exchange that offers the following features.
An exchange that offers funding methods for the Euro, such as SEPA
An exchange that has a simple and user-friendly interface is a crucial factor when you are a beginner.
An exchange that has robust security measures in place to protect your assets from hackers and other external threats.
An exchange that offers its users low fees and high liquidity.
An exchange that complies with all regulatory requirements
Introducing Kraken
Kraken is the most trusted crypto exchange in the world, and was the first exchange company to go public (IPO in 2021).
Buying Ethereum with SEPA is quick and easy on Kraken. Just follow these simple steps:
Sign up on Kraken with your email address. Ensure that you keep a strong password.
Complete your KYC verification. It takes hardly any time.
Fund your Kraken account with Euro using SEPA.
Kraken also allows you to make purchases using your credit cards. You can also deposit any crypto that you already own into your Kraken account.
Once your account is verified and funded, you can easily buy Ethereum or any other cryptocurrency.
Closing Thoughts
Compared to other exchanges out there, Kraken stands out impressively. In a short period of time, it has established itself as a reliable exchange offering users a user-friendly interface, along with advanced features that don't overwhelm their users. It offers its users robust security features and high levels of liquidity. This means that if users want to, they can safely execute large trades without worrying about slippage.
Kraken manages to simplify crypto trading with its easy-to-use interface, making new users feel right at home with a gentle learning curve. You can learn more about Kraken in my full review.
Further Reading
Websites
Books
Articles
Courses
What is your view on Ethereum? Do you agree that it is setting itself up for a big rally in the coming months?