Online stock trading platforms offer a wealth of convenience for investing at any point in time and also provide lots of information about the market minute by minute, helping you make the best decisions.
For active trading as well as long-term investing these are the best platforms I've found: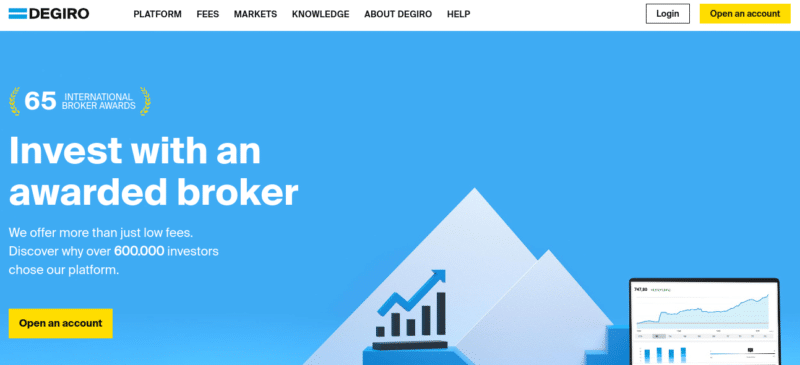 There's not a lot of online brokers that offer an asset library as extensive as DEGIRO. Whether it's shares, bonds, ETFs, or funds – you'll have access to thousands of instruments across 50 markets and 30 exchanges. This ensures that you can build a highly diversified portfolio and thus – mitigate your exposure to a single asset or marketplace.
In terms of the main attraction – fees, this is largely very competitive. In fact, if investing in major marketplaces found in the UK, US, and parts of Europe, the fees are much lower than most brokers out there. However, it is important to remember that the likes of eToro allow you to buy shares in a 100% commission-free environment, although spreads apply.
As such, if you really want to focus on keeping your costs to an absolute minimum, eToro might be better. On the other hand, although you might pay a slightly higher fee at DEGIRO, the platform does offer much more in the way of asset diversity.
Finally, I do like the fact that DEGIRO does not have a minimum deposit in place and charges no transaction fees, albeit, it's a bit frustrating that you can only fund your account via bank wire.
You can take a look at my review of DEGIRO for more information.
If you're actively involved in the online trading space, there is every chance that you have heard of eToro. After all, the provider now has 13 million users under its belt – making it one of, if not the largest trading platform around.
eToro offers a wide selection of markets – all of which can be accessed online or via the app. When it comes to traditional ownership, you can buy and sell shares from 17 marketplaces. This includes stocks listed in the US, UK, Canada, Germany, France, and more.
You can also invest in ETFs – such as those backed by Vanguard and iShares. This is good for diversification purposes or gaining exposure to difficult-to-reach markets. You can also buy and sell cryptocurrencies. This covers 16 digital coins – including the big two: Bitcoin, Ethereum.
Whether you decide to invest in stocks, ETFs, or cryptocurrencies at eToro – you will not pay any commissions at all, although spreads apply. There is no sign-up fee or monthly/annual subscription, either. You will also avoid stamp duty when buying UK stocks, which saves you an extra 0.5%.
Getting started at eToro takes minutes. You'll need to first open an account – which you can online or via the app. Then, you'll need to meet a $200 minimum deposit, which you can instantly with a debit/credit card or e-wallet. Bank transfers are also an option, but this can take up to 7 working days.
You can read my full eToro review here, where I delve deeper into why I like this platform, and what you need to be aware of when trading on it.
67% of retail investor accounts lose money when trading CFDs with this provider. You should consider whether you can afford to take the high risk of losing your money
Make no mistake about it, eToro is a trading app that is clearly favored by newbies. Sure, it's super easy to use and you won't pay any commissions. But, the app is lacking when it comes to advanced technical tools and features.
If this is something you are looking for from a trading app, it might be worth considering NSBroker. This is because the platform is fully-compatible with MetaTrader 5 (MT5). If you're unfamiliar with what MT5 is, it's a third-party trading platform that is popular with experienced traders.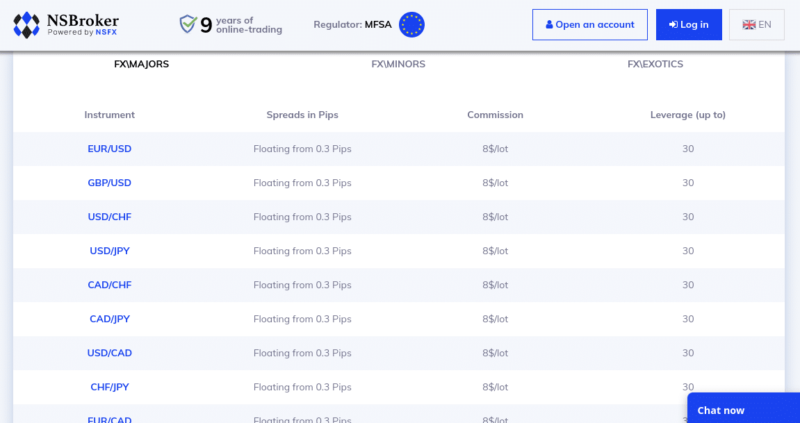 It provides a full selection of technical indicators, chart reading tools, advanced timeframes and patterns, and the ability to customize your screen like no other. Most importantly, MT5 offers a native mobile app that is compatible with both iOS and Android devices.
This means that all you need to do is download the MT5 app to your phone, log in with your NSbroker account credentials, and you're good to go. In terms of what NSbroker offers, this trading platform focuses exclusively on CFDs. This means no traditional shares or funds and no US citizens.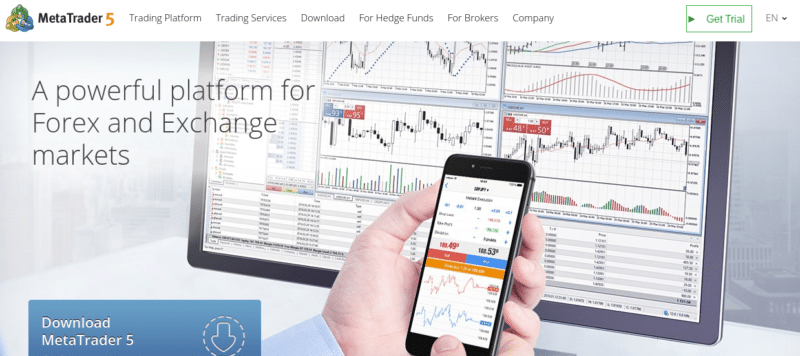 On the flip side, you will be able to trade CFD markets on stocks, commodities, forex, and cryptocurrencies. These markets can also be accessed with leverage and short-selling capabilities. When it comes to fees, NSbroker is very competitive.
It charges a small commission and spread – which will vary depending on the asset class. In most cases, I find this to be cost-effective. If you like what NSbroker has to offer, the minimum deposit is $250. You can fund your trading account via the app by using a debit/credit card.
You can read my full NSbroker review here.
I have also written a full head-to-head comparison of eToro vs NSbroker.
I always recommend looking at all the fees and factors, because what works best for me will not necessarily work best for you, depending on your location and investing strategies.
Have you found any other great online trading platforms? Let me know in the comments section.
eToro is a multi-asset platform which offers both investing in stocks and cryptoassets, as well as trading CFDs.
Please note that CFDs are complex instruments and come with a high risk of losing money rapidly due to leverage. 67% of retail investor accounts lose money when trading CFDs with this provider. You should consider whether you understand how CFDs work, and whether you can afford to take the high risk of losing your money.
Past performance is not an indication of future results.
Cryptoassets are volatile instruments which can fluctuate widely in a very short timeframe and therefore are not appropriate for all investors. Other than via CFDs, trading cryptoassets is unregulated and therefore is not supervised by any EU regulatory framework.