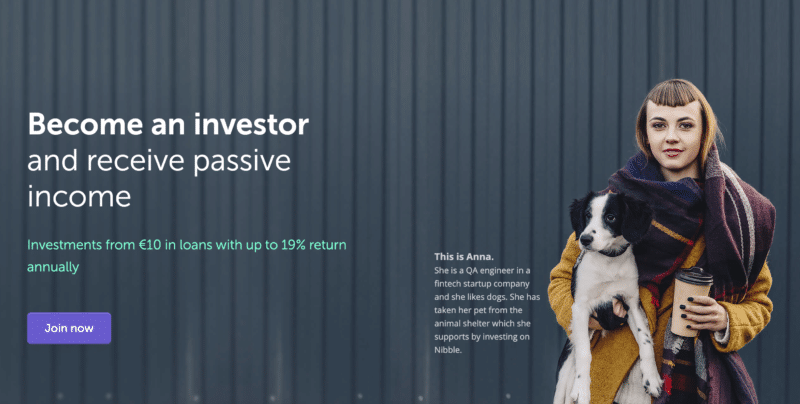 In February 2021, the Nibble.Finance platform turned one year old. IT Smart Finance Group is the holding company, while Joymoney is well known as a credit company, and they are all linked. After one year of operations, they have completely revised their product and come up with a new product called Flexible Investment.
Since the 1st of February 2021, Nibble has raised the interest rate for investors of Nibble.finance up to 9.7% for Classic strategy and up to 14.5% for Balanced strategy.
How Does Nibble Work? – Auto-Investment strategies
The Flexible Investment product includes three investment strategies – Classic, Balanced and Special. The strategies differ in the ratio of risk to profitability and based on previous periods' results. Click here to learn about all Strategies.
For each strategy, loans are selected according to their level of risk of going into arrears. More details about the classification of the loans can be found here.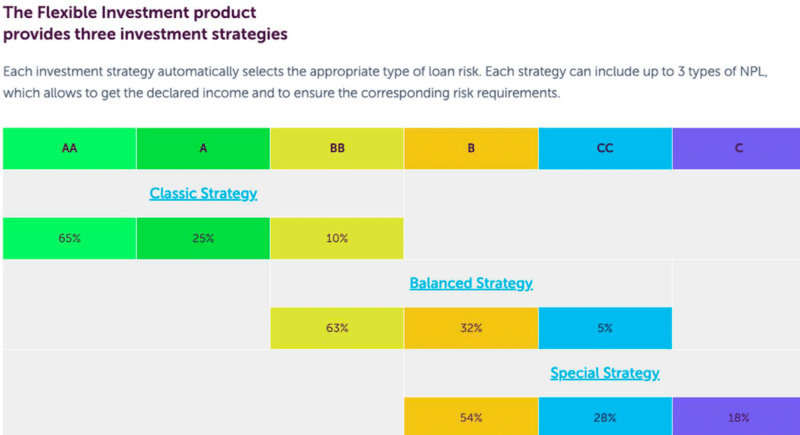 Scoring model and technologies
Nibble is not a marketplace; it is a data-driven scalable platform mono platform that offers loans issued only by companies under the Joymoney brand in Russia and Spain.
Due to the pandemic, plans to open Mexico have been pushed back to 2021.
Joymoney offers fast microloans of up to €800. Joymoney, together with credit scoring service Scorista, developed unique predictive models that analyze borrowers according to three critical criteria: the probability of delay, probability of fraud, and degree of loyalty. Using this double scoring system empowers Nibble to offer customers tailored strategies avoiding high risk.
Every month the Risk Committee revises and publishes the results based on an analysis of the previous period's results. Nibble investors can be sure that they are provided with absolutely real, verified by figures, updated rates based on data-driven insights and scoring technologies. It is not far-fetched profitability. The scoring model is proved by 113 000 Single Payment Loans for over €12M total issued by Joymoney since it was founded in 2014.
More info about the risk prediction model and Nibble <=> Joymoney relations can be found here.
The company runs regular risk committee meetings, and you can check out the results from these meetings here.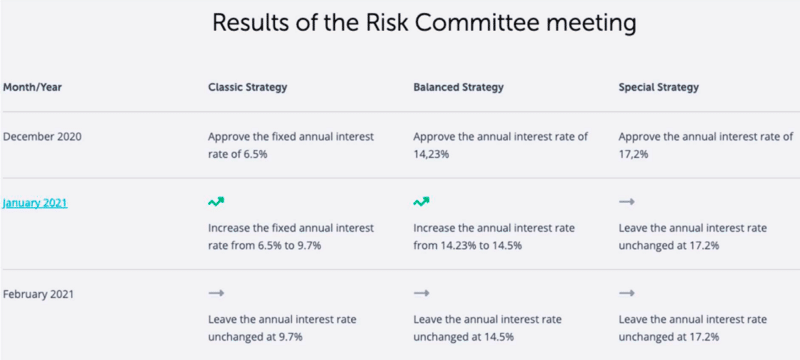 Risks & Guarantees
Only the Classic Investment Strategy has a buyback guarantee. The guarantee provided by creditor companies forms a reserve fund, both in Russia (where it is mandatory by law) and in Spain, which covers the risks of loan defaults and provides a buyback.
To be fully transparent, Nibble has described all the risks investors bear under each strategy: https://nibble.finance/investment-process/strategies.html
More about buyback guarantee and financial risks published in this section: https://nibble.finance/safety-and-security/buyback-policy.html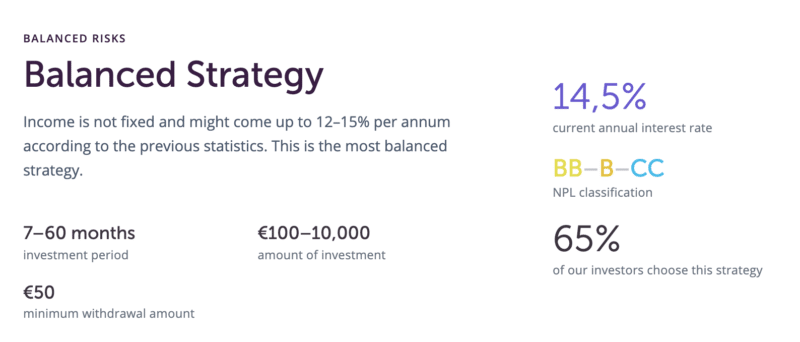 Loan Originators

Joymoney, another brand owned by IT Smart Finance, provides the pipeline for loans. These loans are given in Russia and Spain, with Mexico coming later on. These are not great markets in terms of default rates, so I would expect a high-interest rate for my money given the extra risk involved.
Support
Support is provided via email, phone and chat, as is standard within the industry. Moreover, the website itself is available in 5 languages: English, Spanish, Italian, German, and Russian.
Team
The platform operates under the law of the Republic of Estonia and its main team is listed on the website, together with a description of each individual's role and his/her experience in the industry. I like this, and they do seem to have a strong team in place.
While their legal address is in Tallinn, the team operates from Barcelona.
Funding Your Account
Investors can top up balance via Visa / Mastercard, as well as by bank transfer. No problems whatsoever here, and if you use my favorite online banks you will get your SEPA transfers free of charge:
Security and Legislation
Nibble is in the process of obtaining two licenses which they expect to obtain in Q2 2021:
The certified anti-money laundering specialist (AML)
The Estonian financial supervision authority (FSA)
Nibble Alternatives
There are many excellent alternatives to Nibble that have all been around for a while, with Mintos leading the pack. Swaper and Peerberry are also platforms I would recommend checking out as they operate with the same exact model for P2P lending but have a longer track record than Nibble.
However, if what you read in this review together with the information and model presented on the Nibble site inspires confidence, I see no obvious reason not to invest some money in Nibble.
Conclusion
I have high expectations from financial investment platforms, and when Nibble launched in 2020 I was very critical of the platform. However, during the past year they have revamped their site and model and I think it's much more of a serious contender today. I'm not sure whether it can compete right away with the big players in P2P lending, but it is definitely one more valid alternative in the P2P lending space.
Summary
Nibble have been quietly improving their platform over the past year or so, and it is now a platform that can be considered as an alternative to other platforms. While I have been very critical of the platform when it first launched, I think it can be a method of diversifying your P2P holdings, even though there is still a long way to go for Nibble to become one of the leading platforms in terms of volume and track record.