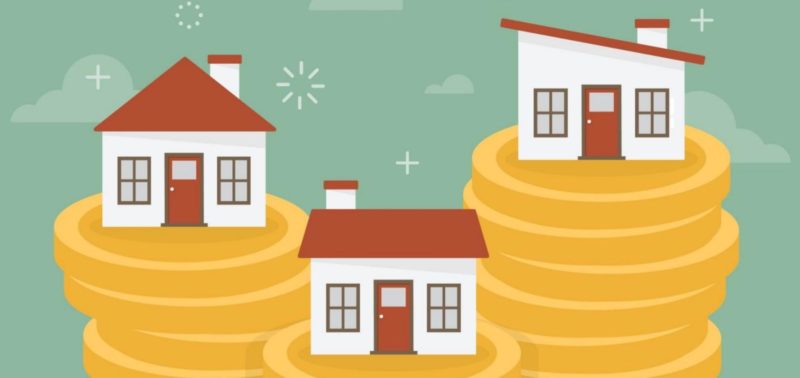 Real estate crowdfunding is one of the easiest ways to invest in property and one of my favorite forms of investment together with P2P lending.
Until recent years, the only options to enter the real estate market were to either buy property directly or to invest in a REIT.
Now, we have real estate crowdfunding sites, which are somewhat between those two forms of investment. If you want to learn more about the differences between these types of investments in the property market, check out my article on REITs vs Crowdfunding VS Private Investing.
Here's a quick list of my favorite European real estate crowdfunding platforms:
How Real Estate Crowdfunding Works
So let's explore what real estate crowdfunding entails.
There are three basic ways of buying a stake in a real estate crowdfunded property: secured loans, unsecured loans, and equity investment.
Here is a short recap of what each of these means for the investor:
Secured loan (senior debt) – collateral is offered to secure the loan. The collateral can be real estate or some other asset, including a personal guarantee. With this type of loan the investor is the first in line to receive their payout, and in case of any problems the collateral can be sold to minimize losses. However, the existence of collateral means that the risk (and therefore the yield) is lower and one should definitely investigate the asset that is offered as collateral.
Unsecured loan (mezzanine loan) – while mortgage holders are usually first in line to receive payments, an unsecured loan means exactly that. It is not secured by collateral. This means that the interest rate offered should be higher than for a loan that is secured. If the project is unsuccessful, there are no assets to sell to recover any funds (i.e small loans). In this case, one should pay a lot of attention to whom they are loaning their funds in and how well the platform is equipped to handle problematic customers.
Equity investment – with this type of investment one should note the structure of liabilities – the company will pay debts to employees and creditors first and only then investors may receive their payments from the remaining assets of the company. In case of failure, there is a real possibility that the earnings of the investor are reduced to a 0. When the project succeeds, however, employees and creditors usually receive a fixed interest rate while the equity investor earns more. So, in this case, one should make sure that they assess the probability of failure. Is the project understandable? Are the numbers presented in the project realistic?
As a rule of thumb, it is good for an investor to remember – the lower the risk of the project, the lower the expected yield. And if you are considering investing in real estate that offers a 20%+ yield per annum, be sure to be very critical about the contents of the project before investing. Most likely it is not a secured project meaning a significantly higher risk level for the investor.
So, be sure not to look at just the yield but rather the investment. It is important to always know what you are investing in, who you are trusting your money with and to be realistic in terms of expectations.
My Experience with Real Estate Crowdfunding
Before we talk about my favorite real estate crowdfunding sites, let me remind you that I've been investing in real estate through online platforms since 2015, and I've used many platforms targeting various geographical regions.
On average, my returns have been around 5-7% per year.
The Spanish investments have been my biggest disappointment, largely due to either the incompetence of the platform team or the horrible government legislative changes.
Investments in the UK have also not provided me with much joy, but apart from the Lendy scam, the other platforms have been quite well managed and the big issue with property in the UK has been the Brexit event which was quite unexpected and threw everything off the rails.
On the other hand, the Baltics have provided some excellent returns, and this is what I consider to be the hottest real estate market in Europe at the moment. The German and Austrian markets have also provided me with stable returns – these are mature markets and the platforms in these countries tend to be run by serious and ethical people.
Investing in real estate online can be a daunting prospect to many new investors, as they might not be used to mixing an offline asset like property, with the technology and intangibility of the internet. And that is why I'd like to guide you towards what I feel are the best and most trustworthy platforms.
See also: How to evaluate private real estate investments
Keep in mind that within each platform there are different modalities of real estate investments. I've written briefly about these in my article about risk vs yield in real estate investment.
I would love to also invest in the US via top platforms like Fundrise and RealtyMogul, however, unfortunately, these platforms are not open to European residents. Nevertheless, here are the best European alternatives and top platforms.
1. Rendity – best overall platform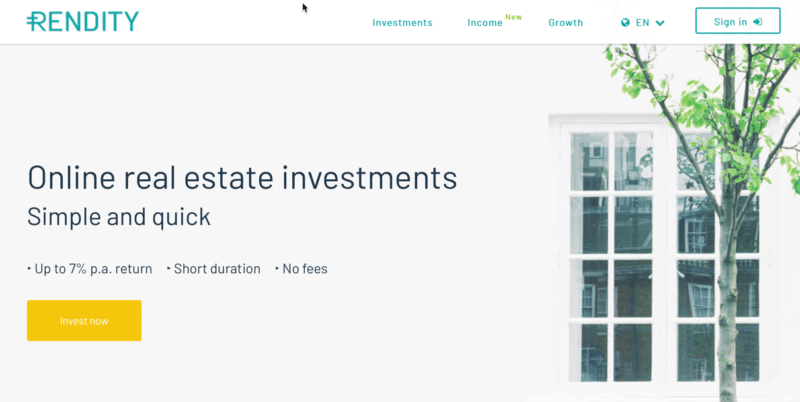 Rendity is one of the few platforms focused on the German and Austrian real estate markets that also cater to international investors.
The vast majority of deals are situated in Austria. There are also a number of opportunities in Germany, too.
In these turbulent times, I appreciate the opportunity to invest in solid markets such as Germany and Austria.
In terms of statistics to date, Rendity notes that it has successfully completed 63 funded projects, which translates into €34 million in invested capital. The average annualized return thus far amounts to 6.10%.
This is a very solid platform with a good team behind it, and investors have been very happy with the results so far.
You can read my full review of Rendity to learn more about this platform and decide whether it's the right choice for you.
2. Reinvest24 – for the best interest rates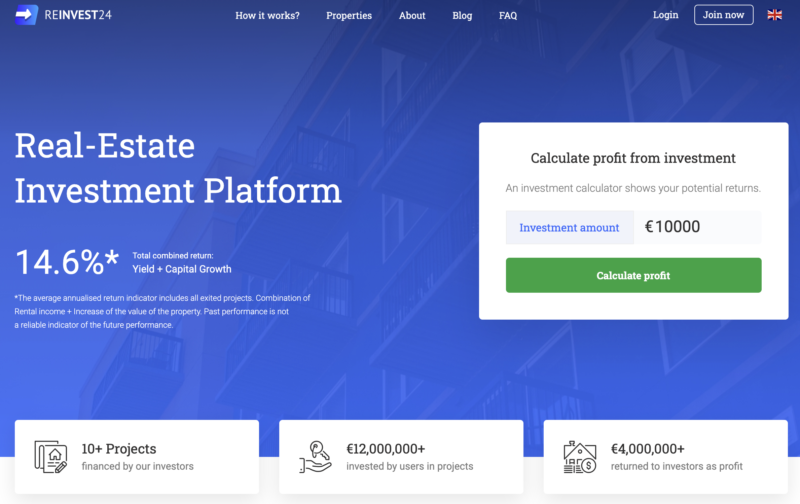 After having invested in this platform early in 2019 and speaking with Tanel Orro (CEO of Reinvest24) on my podcast I can safely say that it's one of my favorite real estate platforms. I like their approach of being cautious and very transparent with their investors.
Whereas other platforms publish risky loans indiscriminately at times, Reinvest24 are focused on projects that return interest over their lifetime. Their idea is to obtain real estate at very good prices, do some great refurbishing and then rent it out for some sweet monthly returns.
I would especially recommend such a platform to someone who wants to build a monthly passive income stream that can fully or partially sustain one's lifestyle, which is what has popularly come to be known as financial independence, and closely linked to the FIRE (Financial Independence, Retire Early) movement.
All the projects I have invested on with Reinvest24 have exited successfully, and I look forward to continuing to invest on this platform. Moreover, they have kept their promise of launching the secondary market in 2020, thus increasing liquidity options for existing investors.
While Reinvest24 started off focusing on Estonian projects, they have now started to expand beyond, offering projects also from Latvia, Moldova and Spain.
Their interest rates are pretty fantastic, with plenty of projects offering rates of around 15% and just 6 months duration, so you won't be tying up your money for a long time.
3. EstateGuru – the biggest platform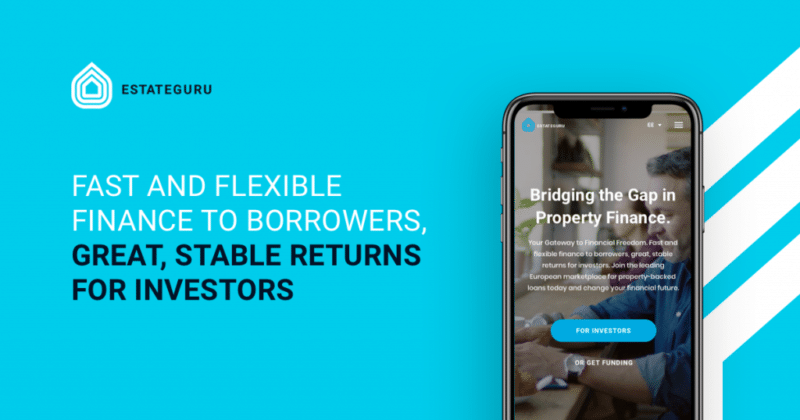 EstateGuru provides investors with the chance to invest in real-estate loans. The projects usually yield a bit more than 10% and are on average a year long.
Apart from pure real estate development loans for new projects, they also put up the following types of loans on the platform:
business loans
bridge loans
reconstruction loans
Most loans return interest on a monthly basis, although some have other arrangements. The main market for EstateGuru is Estonia, however, I have also seen loans from Latvia, Lithuania, Finland, Spain and Portugal. I expect them to keep diversifying geographically as they grow over the next few years.
I've had the pleasure of interviewing their COO Mihkel Stamm on Mastermind.fm, so do check out that episode if you want to learn more about the platform.
I have also written an extensive review of EstateGuru on this blog, where I provide you with all the details about how investing with this platform works and what results you can expect.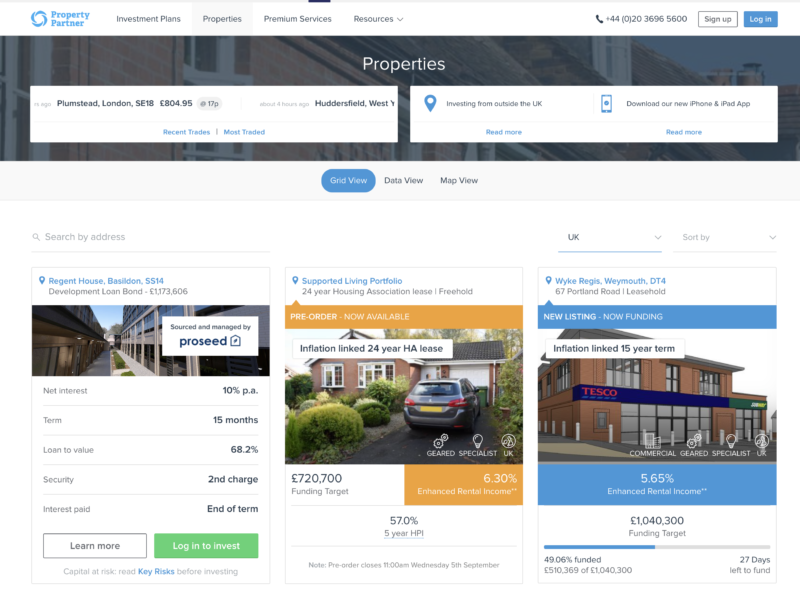 This is the top UK real estate platform in my opinion. They're very well organized and professional in their analysis of each investment opportunity, which enables me to make informed decisions about my investments.
I've written an in-depth Property Partner review where I explain how this platform works. I've been very happy with how I've been treated as an investor. I think of this platform as one of the bedrocks in my real estate investment strategy.
I've been investing in UK real estate for several years through this platform, and even though Brexit was a tough blow, I have high hopes for future returns as the UK will never lose its appeal for international investors and expats.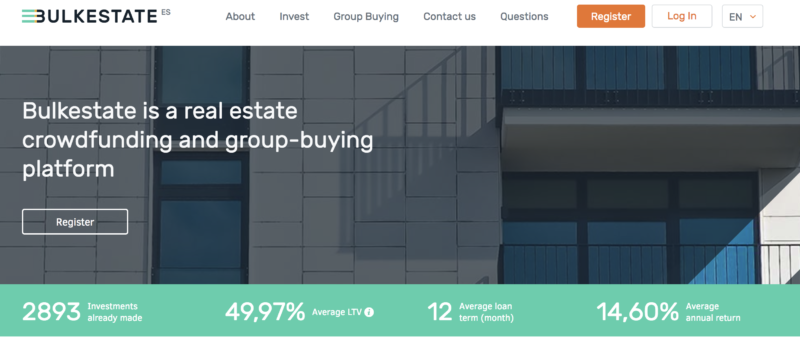 The Bulkestate platform, as the name implies, enables real estate investment project crowdfunding and apartment bulk-deals for a price lower than the market value.
Bulkestate concentrates on Latvian real estate, and you can learn all about why they made this choice in my interview with the founder and CEO of this platform, Igor Puntuss, on Mastermind.fm.
You can also read my Bulkestate review for more information about this platform. Average returns are over 14% per year which is very good. You can invest in property development loans or engage in group buying of apartments, which is perhaps a unique feature of this platform and one to keep an eye out for in the coming months.

Raizers is the platform of choice if you want to invest in French real estate. It's a platform that has been operating for 5 years with zero defaults. Go ahead and read my Raizers review if you're looking for investing options in France specifically.
I've had the pleasure of discussing Raizers and the French real estate market with Raizers co-founder Maxime Pallain on my podcast, check out that episode if you want to learn more about Raizers. I found Maxime to be very open and knowledgeable and I have no problem trusting this platform based on their track record and solid team.
As I mentioned earlier, I believe that the Baltics together with Germany and Austria offer the best opportunities at the moment.
However, the real estate market is in constant flux due to the numerous factors that affect it, and you, therefore, need to do your homework properly before deciding on an investment. For example, the duration of the investment can be the main differentiating factor between a successful investment and a disastrous one. Some markets offer time-limited but very lucrative investment windows, while other markets have certain properties that make them really stable and thus ideal for long term investments, perhaps at lower rates of return.
I also recommend that you check out my article about the taxation of P2P and real estate platforms in Spain. Although I wrote that article with Spanish residents in mind, the same concepts apply to most other countries in Europe.
Do you know of any other platforms that I have not mentioned? Let me know in the comments section.