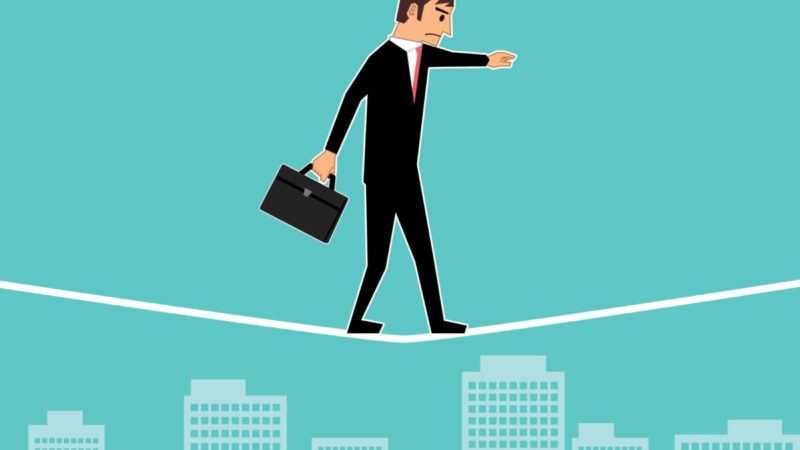 Many of you have been asking me about my opinions on P2P lending and the immediate future following a horrible start to 2020.
In January and February, we had the closure of two platforms, Envestio and Kuetzal.
It seems that Grupeer is going to be next after information emerged that seems to prove that it was a whole scam that went undetected by everyone including Grupeer's own employees.
Investor confidence was visibly down after these events, and some even took a big hit to their wallets after losing thousands that they had invested in these platforms.
We are now in full lockdown mode as the Coronavirus pandemic has been taking over the news and our lives, and it has been accompanied by a spectacular crash in the stock market and even in crypto-asset prices.
Many investors are panicking and taking out their money from P2P lending platforms as well, putting additional pressure on the platforms at a bad time as they were still reeling from the shockwaves of the platform closures.
I believe that as investors we have to be as rational as possible, so let's try to analyze the situation with a cool head.
Kuetzal and Envestio – Did they kill P2P lending as we know it?
My opinion is that the demise of Kuetzal and Envestio does not really affect the general market in the medium to long-term. Yes, there were many people investing irresponsibly and now that they got burned they will be more careful with their money. Likewise, this puts pressure on all the P2P platforms to up their game and prove to investors that they are not a scam. Therefore, I view this event as a net positive.
I think that the market is too saturated with P2P platforms and that there needs to be a shakeout resulting in only a few big players remaining. Those who put the investor first and don't promise things they cannot deliver will ultimately remain in business and become more popular.
I think mature platforms like Mintos and Bondora are well-positioned in this case. Others that are built on shaky business models are likely to be forced out. More transparency is always welcome, as investors become more demanding and want to know where their money is really going.
The economy will most definitely slow down in the coming months
The bigger problem I foresee is a slowdown in the general market, according to market cycle theory we have been due for a recession for quite some time now. Coronavirus might be the trigger.
Businesses are losing a lot of money due to having had to shut down or operate in a less productive manner during these weeks of emergency status in many countries, meaning that they will struggle to repay loans, hence more possible defaults on the P2P platforms and less investor confidence and appetite.
I, therefore, expect to see higher default rates and lower investor capital on the platforms.
Investors should act cautiously but not panic
As an investor, right now I would focus on buying things like stocks or crypto assets which will be at low points and have a good chance of recovering in the next few years since the intrinsic values of most companies will mostly remain unchanged.
I would be less inclined to continue pumping money into P2P platforms given the conditions.
However, I wouldn't be withdrawing all my investments indiscriminately.
In fact, I will probably keep all my investments untouched. There are undoubtedly some hard times ahead, however, consumers will still need loans and businesses will also need them. We might see a change in the interest rates to reflect the higher risk, and we will probably see higher rates of defaults too. But in the end, things should balance out.
Now, I am seeing a lot of supposed investors appealing on social media to other investors not to withdraw their money (as in, something that looks like a bank run). They appeal not to do that in order not to kill platforms. I take issue with such proclamations.
First of all, every investor should be looking out for his own interest first and foremost. If he has been laid off or is experiencing a decline in his business income, then who are you to ask him to keep his money invested in P2P? Let everyone do what they want with their money, as you will undoubtedly do too.
Secondly, sound platforms will not have to shut down if investors withdraw their money. Investors can withdraw in two ways:
Cash in the platform balance
Sell off loans on the secondary market
If an investor withdraws his cash balance, the platform shouldn't feel the difference. If everyone starts selling off loans on the secondary market, the obvious result is that there will be no buyers, hence the money will not be withdrawn.
The only way for a "bank run" on P2P platforms to kill them would be if they are bad scammy platforms in the first place. For example, if they are a Ponzi scheme or if they made empty promises like having a fund that will pay investors if any loans are late or default. I have listed some platforms like these here.
Of course, less investor activity means less income for the platform, that is also pretty obvious. However, I would expect the good platforms to be able to adapt. Maybe they will have to take some hard measures like laying off staff, downsizing offices etc. but it's not a given that they will have to shut down.
Platforms should be transparent and communicative
My suggestion for P2P platforms would be to be as transparent as possible and in that way build trust with the investors. They should recognize that we are passing through a very difficult economic patch and prove that they have a strategy on how to deal with it.
Investors don't want to see obvious excuses such as those offered by scam platforms (that they've been hacked, that it's the fault of bad publicity, and other ridiculous justifications), instead they want to know that the people behind the platforms are experts in finance and that they have plans in place for continuity and growth even in adverse market conditions.
Wrapping up
Those are some of my initial thoughts on the subjects. In conclusion, rather than taking out existing investments, I think the better strategy would be to keep a close eye on other asset classes that are trading at a discount (crypto and stocks being two of them) while possibly also accumulating a larger cash reserve to alleviate any negative repercussions such as a decrease in business income or job layoffs.