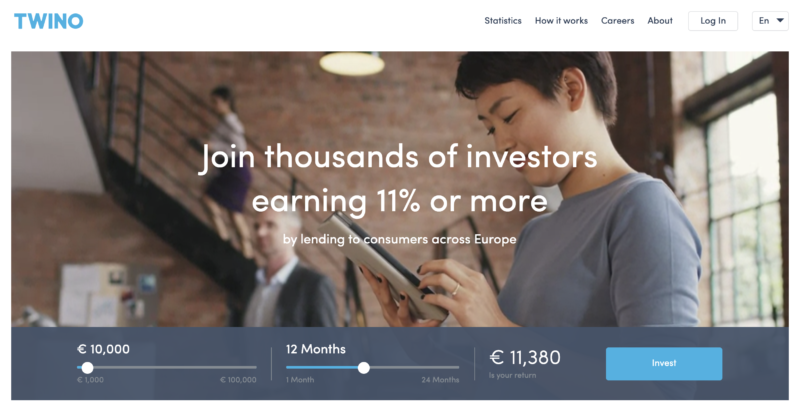 Twino was one of the first platforms that I invested in when I got started with P2P lending. They're one of the earliest companies in the space and as such deserve respect and a closer look, as many other companies are little more than a couple of years old.
I've been able to obtain returns of 9.21% on this platform, with no defaults whatsoever during the years I've been investing with them. Granted, the returns are not spectacular, but they're always much better than the returns on money left in the bank, and this is a platform that has never given me any headaches.
The company started operations in 2009 (web platform as we know it launched in 2015) in Latvia and has originated over EUR 1 billion in unsecured consumer loans since then. Like Mintos, it offers European investors investment opportunities in unsecured European consumer loans.
It says it has nearly 20,000 investors from over 30 European countries. Twino has also disclosed that it has also issued loans to the value of €1bn (£860m), since it was set up 10 years ago, half of the value of which have been issued in the past three years. Twino Group employs on average 543 employees across its various offices.
Although I was a big investor on Twino earlier on, over the last couple of years, I've reduced my allocation on this platform in favor of other platforms like Mintos which I felt had better management and a faster growth trajectory.
So is Twino worth investing in as part of a diversified portfolio in 2020?