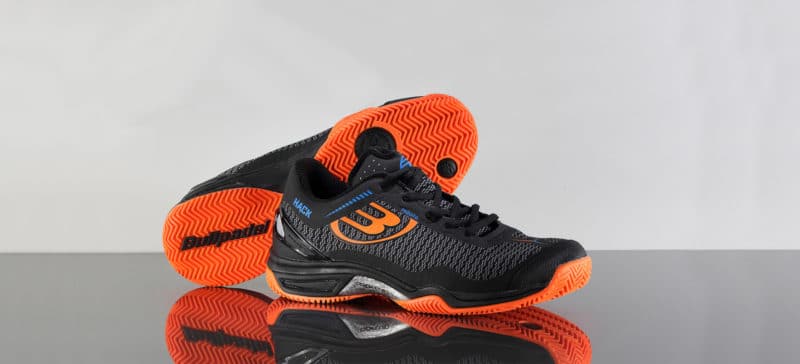 Is it time for new padel shoes? Should you own more than one pair of padel shoes? Just which padel shoes should you buy anyway? Since your shoes are the only thing that comes between you and the court surface, they're pretty important.
If you've been shopping for padel shoes lately, then you know – there are tons of options out there. New manufacturers are getting into the court shoe game pretty frequently now. I dropped by my own local padel retailer this week just to buy some overgrips for my racket. Next thing I knew, I had been lured into the shoe department by all of the pretty colors and fancy designs.
The Importance of Your Padel Shoes
Why is it important to wear padel shoes?
I often see players wearing running shoes to play padel. And I bet a lot of you do too. And if you're one of those players who feels most comfortable playing padel in running shoes, I certainly do not have a problem with that. I think you should play in whatever makes you feel like you're playing your best padel and if it happens to be running shoes that make you happy, then that's what you should wear.
But for the vast majority of us, it's pretty important to wear court shoes. That is, to wear shoes that are specifically designed for padel. This is because these shoes are made to give you the support, the cushioning and, most important, the traction that you need on a padel court.
We all know that padel requires, not just a lot of running around, but it requires that you make quick starts and stops, it requires a lot of lateral movement, and so padel shoes are made to provide you with exactly the type of support and cushioning that you need in these situations. And the traction that you need on a padel court is certainly much different than you would need if you were running, even if you're out running on a road, because you do have these short starts and stops, quick steps, small steps, longer lunging steps, and so a padel shoe is really made to provide you with the best possible shoe for those special situations.