Entrepreneurship can be an exciting but lonely experience. You start off with nothing and most likely with your peers thinking you're chasing an impossible dream, or worse, doing nothing of worth. If you manage to prove your worth and build a successful business, you'll also lose touch with those same peers because your concerns are quite different from theirs, and they most likely start to regard you as the lucky guy.
They say it's lonely at the top, and that certainly applies to successful entrepreneurs. You don't need to achieve great wealth or success to start to feel that. Even the mere fact of owning a business and being fully responsible for your and your family's financial future (not to mention that of the employees who depend on your company)
Baby Bathwater Insititute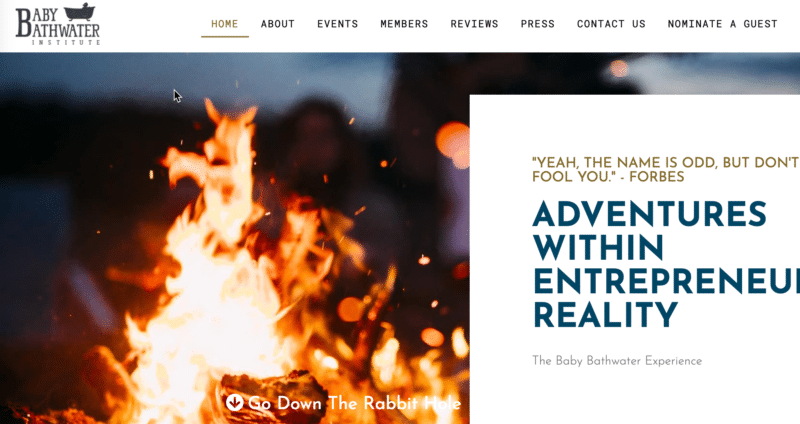 Baby Bathwater is a collective of entrepreneurs, founders, thinkers, pioneers, and good-hearted, open-minded humans.
I've heard great reviews of these events from friends and look forward to attending at some point.
Entrepreneurs' Organization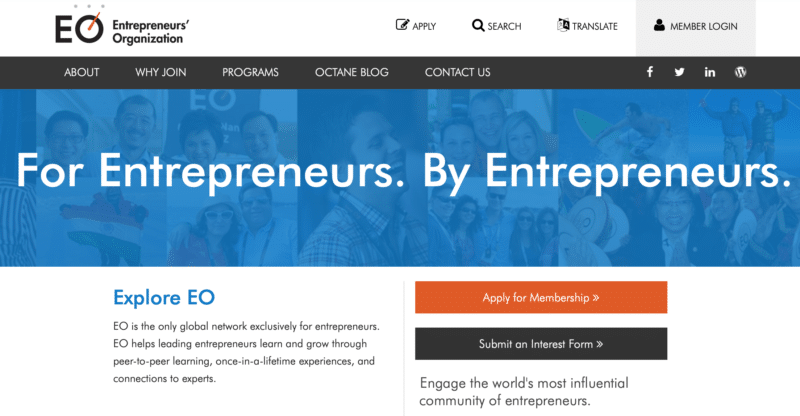 EO is the only global network exclusively for entrepreneurs. EO helps leading entrepreneurs learn and grow through peer-to-peer learning, once-in-a-lifetime experiences, and connections to experts.
Entrance to the EO requires you to have a business that generates more than a million dollars in revenue per year, and costs around $6000 to join. It's aimed at entrepreneurs who are experienced and successful and certainly not at those just starting off on their journey,
Although it might seem a bit elitist, I think the requirements and high fees make sense. The success of the organization depends on its members sharing many of the same concerns and dilemmas, as well as providing useful contacts and advice to each other. It's safe to say that a beginner entrepreneur will not have the same concerns and capacity to help others that a seasoned entrepreneur at the helm of a $1m and multiple-employee business will.
There are several events throughout the year, and you get subsidized rates to first-class hotels and tours as part of your membership. You'll find entrepreneurs of all ages and industries in the EO, which means you will also widen your field of knowledge and be able to learn from other sectors that you were previously unfamiliar with or even unaware of.