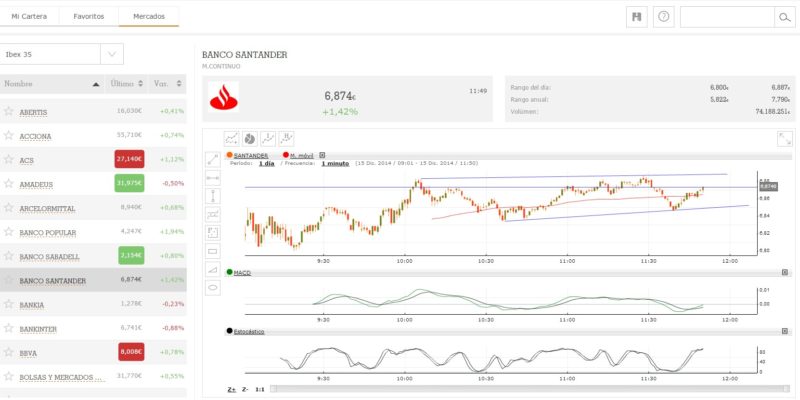 Following my move to Spain, I started searching for a local broker to start investing in stocks. For several reasons, it's usually better and more convenient to use a broker that is registered in the country where you reside.
Here are a few of those reasons:
Support available in your own language. Not critical for me in this case as I speak both English and Spanish.
No need to fill in any foreign asset reporting documents at the end of the year (Spanish Modelo 720 in this case).
Advantageous commissions (or lack thereof) for the local stock market.
Click here for a Spanish broker comparison tool
Now there's a caveat to this which is important when you're searching for your ideal broker. Some brokers might be registered in Spain and give you a Spanish IBAN, but will not report to the local tax authorities, and you'll have to do this yourself via the Modelo 720.
Let's start with those that give you a Spanish IBAN and inform the Spanish tax authorities, and hence there is no need for modelo 720:
Brokers of Spanish financial entities (Bankia, Bankinter, BBVA, Banco Santander):
Clicktrade
iBroker
Renta 4
ING Direct
OreyiTrade
Selfbank
Next, we have the Spanish-based ones with a Spanish IBAN, but don't inform the Spanish tax authorities; Modelo 720 needed:
Finally, we have the ones that are completely outside Spain, have a non-local IBAN and do not inform the Spanish tax authorities; Modelo 720 needed.
ActivoTrade
Interactive Brokers
With that out of the way, let's move onto some of my requirements for an ideal buy-and-hold broker:
Zero fees for custody and account maintenance.
Low fees on USA share purchases.
Low fees on transferring holdings outwards to another broker.
Protection up to 100K.
No loaning out of shares.
Ability to keep money in other currencies and transfer USD in and out.
Good web interface and mobile one too.
The bad news is that none of the local brokers meet all those requirements. Before you accuse me of wanting something that doesn't even exist, Calamatta Cuschieri, a broker in Malta, fits the bill perfectly. Of course, they are not Spanish based, so I had to discount them from my list of possible fits. I'm pretty sure there are many others around the world that I'm not aware of, so it's legit to ask for those features in a brokerage.
Fees and commissions are top on my list as a buy and hold investor, and the only ones I found that make sense are ING Direct and DeGiro. Both are based in the Netherlands but have some sort of Spanish base too. DeGiro, however, does not report to the Spanish tax authority, as mentioned above.
INGDirect has been in business since 1991, while DeGiro was founded in 2008 and has been expanding rapidly since then across Europe.
Both DeGiro and ING Direct have nice and modern interfaces that are perfectly fine for my needs.
After having covered my wishlist and some essential information on my shortlisted brokers DeGiro and ING Direct, let's dig a little deeper.
Asset Protection
Asset protection for both these entities is done by the Dutch DGS. The Deposit Guarantee Scheme (DGS) is a set of rules that guarantees the deposits of bank account holders. If a bank goes bankrupt, the DGS guarantees deposits to a maximum amount of EUR 100,000. The guarantee applies to most account holders and virtually all types of bank accounts. My understanding is that for stock purchases protection is only up to 20,000 Euro. This is not as good as the Spanish FGD which guarantees up to 100,000 Euro. The chances of ING Direct or DeGiro going bust and clients losing their stock assets is minimal, but possible. I would definitely be more comfortable with a 100K guarantee, but I'm ready to go with the 20K guarantee given the inconvenient commission structures of the Spanish brokers.
The real question at the end of my research was whether I should go with DeGiro or ING. In terms of confidence, credibility etc, ING Direct wins hands down. DeGiro has the lowest commissions on the market today, but it also requires you to agree that they will loan out your shares, which is where they make a profit. You can also opt for a custody account, but the commissions on that type of account would negate any advantage of trading with them in the first place.
Currency Conversions
One of the bigger problems with both these brokers is that they automatically convert your money to other currencies when required. Let's explain this further.
Let's say you put in a thousand euro in your account. Then you decide to invest in a US stock, which is of course denominated in USD. When you purchase, the broker will automatically convert the amount needed from your EUR balance to USD in order to buy the shares.
Secondly, when you receive a dividend from a US stock, or you sell that stock, the proceeds will be in USD, however on arrival at your brokerage account, the money will be converted back to EUR.
That's how things work with both DeGiro and ING Direct. Most people forget to take this currency exchange issue into consideration when calculating the costs of operating with a broker.
To dig deeper into this, with ING Direct you will be charged 0.5% per conversion. That means a 1% cost if you buy a stock and then sell it.
Degiro FX fee is 0.10% using AutoFX. You can do it manually, but the fee is then €10 + 0.04%. Probably not worth the bother on modest amounts. AutoFX means any sales/dividends will be converted into Euro automatically also. If for example, you would like to buy American shares for USD 3,000, the AutoFX facility will automatically convert the exact amount of EUR required to complete the transaction in USD. This means you do not first have to conduct your own currency conversion.
W8-BEN for US Stocks
If you go with the US exchange, DeGiro will offer a prefilled W8-BEN online form. Takes a whole minute to review and submit. This reduces the US dividend tax from 30% to 15%. Note: You're still on the hook for Spanish tax either way on dividends (even if you reinvest them), but can claim the US withholding tax paid as a credit.
ING Direct does all the W8-BEN stuff for you so you don't need to worry about it.
Fees and Commissions, DeGiro vs ING Direct
With regards to commissions and charges, here's the important info for DeGiro:
Yearly fee per stock exchange used (purchase, sale, or holding): 0.25% of portfolio value, max 2.50 Euro.
Costs of US stock in DeGiro: €0.50 + USD 0.004 per share
Transfer costs from DeGiro: 10 Euro per position
Custody fee: None.
And for ING Direct:
Costs of US stock in ING Direct: Euro 20 up to 30k, 0.20% if more than 30k.
Incoming costs at ING Direct: 0
Custody fee, charged every 6 months (semester), 4 euro for each stock. In the case of at least 1 activity per semester, the cost is 0.
Here are the fee schedules for both brokers:
Conclusions
Both brokers are ideal for buying stocks from Spain, and they both have their own advantages and disadvantages. I will probably be choosing ING Direct for long term holding of stocks as they are the more reputable institution between the two. Moreover, they have the most straightforward procedures with regards to taxation in Spain. Since they are based in Spain, they handle everything for you and you won't have to worry about things like modelo 720.
What might be interesting would be to buy the stocks via DeGiro then transfer them to ING Direct and hold them there. I've heard of people doing that to reduce the cost of acquiring the stocks. On the other hand, ING Direct charges a custody fee every six months if there are no operations, so you'd have to do some buying and selling through their platform anyway.
The other brokers I considered were the following:
Interactive Brokers: Well known international broker, great rates on buy and sell ($0.005/share with a $1 minimum), and asset protection of up to $250,000. You can have both USD and EUR balances with them and they have a very good exchange commission if needed. No cost for inbound or outbound transfers. The big negatives are a $10 monthly custodian fee if you have less than $100,000 invested, and the fact that you need to report your assets via modelo 720.
Clicktrade: Interface powered by SaxoBank, $0.02 per share for US stocks (minimum USD 15).
SelfBank: Euro 14.95 for US stocks, 0.125% if more than $15,000. 3 operations per month necessary to get rid of the custody commission (Euro 4.95/month), so it's not ideal for me as I don't operate that frequently.
Do you reside in Spain and invest in the stock market? I'd love to know your thoughts on which brokers you prefer.