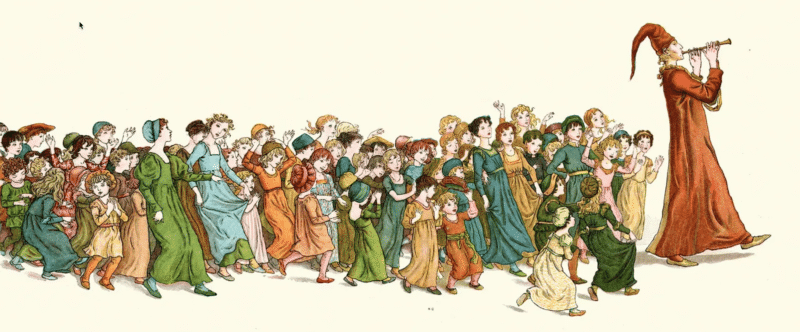 Much has been written about the pandemic and I don't want to litter the web further with my own opinions.
Clearly, the rise and spread of the virus have been a terrible blow for humanity. There have been some who profited wildly from the changes, but overall we are undoubtedly worse off from the effects of COVID.
On the other hand, the pandemic has made things that were somewhat clear and made them blatantly so, while also accelerating trends that had been building up for many years in the background.
We Are Being Brainwashed and Manipulated
The one thing that definitely stands out to me is the fact that governments and media companies have extreme power of manipulation, and the vast majority of the population acts with a herd mentality, blindly following others and their own governments' mandates. To think independently and critically is almost demonized.
The rise of pandemic lockdowns will go down in history as one of the worst examples of global oppression caused by states to their own citizens. Never before have the day-to-day lives of so much of humanity been so radically upended. And, outside of wartime, never before has there been such a widespread and extreme rollback of human freedom.
The extreme fear instilled by governments is shameful. Sadly, the majority of citizens went into full panic mode instead of doing some thinking first, but I've learnt that this is typical human behavior.
The fact that Twitter parody accounts sometimes make you wonder if they are actually being serious is proof enough of how idiotic behavior has become.
My wife and I were just discussing via text what our household guest policy will be. We agreed that to enter our house you must have two negative covid tests in the last 24 hours, one pcr and one rapid antigen (for reliability). I'd encourage you to discuss your covid guest plans

— Dr Terry McDouglas (@drterrymcd) September 30, 2021
There are hundreds of such examples. For example, it's beyond me why anyone would think a mask is of any use when walking alone in the countryside, or even while driving in a closed car.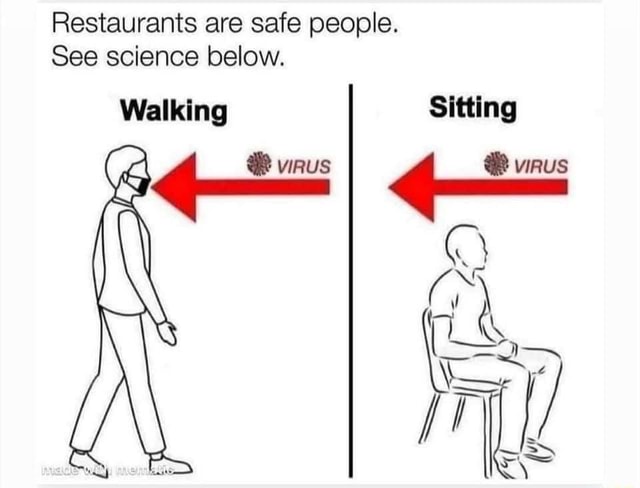 I grew up with an inherent disdain for imposed authorities of all forms. Perhaps it was due to the way my parents brought me up, the fact that I was an avid reader from an early age, or the reality that I never quite fit in within school and felt misunderstood and coerced into behaving the way the authorities wanted me to behave, even though deep down I knew it wasn't the best thing for me.
As an adult, I learned more about how the world really works and refined my thinkings and beliefs, and I understood what level of brainwashing takes place on a daily basis through political party propaganda, religions, and company advertising, and how effective they are at manipulating our behavior.
However, never before 2020 has it been clearer to me who is on each side of the fence. This alone is a brilliant silver lining to this whole shitshow that has been the COVID pandemic so far.
Here are some partial notes for me, my family, and anyone else on the same wavelength to keep in mind going forward. This is by no means an exhaustive list of conclusions, and I might come back to this post and flesh it out further in the coming months.
The Age of Responsibility
The biggest winners in the next decades will be those who take full responsibility for their lives – their health, work, financial decisions, education of their children, and so on and so forth.
It is plainly evident that governments and big media corporations are not oracles of truth, and neither do they have a great track record of looking after the interests of their stakeholders – the citizens. We, therefore, have to think of becoming sovereign individuals that take full responsibility for all aspects of their lives.
Here are a few important ones.
Health
As a child growing up in a developing country coming out of its worst years or socialism and lack of progress, I can't say that we had an ideal diet. We did eat well but in those times the country was opening up to the global markets and the population was desperate to be on par with the developed world, so when the big brands came in with their hugely effective marketing, we were all taken for the ride. Soft drinks, sweets, fast food, sandwiches for lunch daily at school (or worse, pizzas and the like from the school canteen) were definitely significant parts of our diet. As time passed and we became wiser things changed for us as a family. Clearly many other families never made the leap to a healthier diet, and Maltese children regularly top the obesity charts in Europe to this day.
Doctors are some of the worst sources for getting advice on how to live a healthy diet, and most of them do a pretty horrendous job with their own diets and physical well-being. Traditional medicine is great when you have a significant health issue, but that's just about it. You should be looking at the health and fitness industry for information on how to be healthier on a daily basis. I think most diets are complete BS and only exist to line the pockets of those who create them and those who promote them. You need to look at your own individual needs and ideally work with a qualified nutritionist to find out what's best for you. Many of us are overmedicated when some simple life, training, and dietary changes would be a better solution to the problems we face.
Work
I have been location-independent with my work since 2006, and spent several years as a digital nomad traveling the world while building my business. It was always clear to me that this would be the future of work, and I'm glad that the pandemic accelerated the trend hugely. Many workers are now refusing to go back to offices, and companies have no choice but to allow them to work remotely, else they will simply leave. Offices, while arguably important for some industries or functions within businesses, are no longer essential and are a clear restriction of freedom.
It's a good idea to think if you could do part of your work remotely, or do it remotely for part of the year. That will open up a ton of possibilities and new life experiences to be had.
Finance
It is essential for everyone to learn how to store value. For most people, the value they create is directly tied to their jobs. The fiat currency system is designed to keep you enslaved in the routine of working more and more until you are spat out of the labor system in your old age when you are no longer deemed useful. Inflation will erode away at your savings every year, thus you need to:
Find a reliable store of value – Bitcoin, gold, and real estate are good examples.
Ideally, find a way to generate extra income through a side hustle or by starting your own business.
Bitcoin is one of the greatest inventions in human history, as significant as the internet itself. To go down the rabbit hole will make you a better person and far more knowledgeable about money and the financial system. Start educating yourself today, here are my favorite books about Bitcoin and crypto.
Education
Given my own experience within the traditional education system, and the fact that everything I do today is the result of my own self-directed learning, I am very skeptical about traditional schooling arrangements. At the heart of the problem, is the fact that we are lumping together different humans in their formative years and forcing them to learn subjects that are neither useful nor interesting to them. There is little respect to each learner's own aptitudes, strengths and weaknesses as well as current interests.
I am currently looking into homeschooling for my kids, as well as methodologies like the Montessori method. No matter what route you choose for your kids, it's worth evaluating the options out there rather than defaulting to traditional education.
Deciding Where to Live
Being a patriot and defending your country to death makes no sense in today's world and will make even less sense in the future. You should be willing to move and seek better pastures according to your family's needs. My decision to leave my country remains the best decision I've ever taken in my life. This is not to say that everyone should leave the country they were born in, but they should definitely keep an open mind and ask themselves whether life would be better elsewhere. Travel, explore the world and come to a conclusion. There is no shame in trying out life in another country and going back if you feel the move did not pay off. Needs change as you age and your family dynamics vary, so this is not necessarily a once-in-a-lifetime decision either.
The state has grown used to treating its taxpayers as a farmer treats his cows, keeping them in a field to be milked. Soon, the cows will have wings. – The Sovereign Individual
As the world becomes more globalized and barriers to movement are removed, countries will compete for productive citizens by offering their own set of conditions, that might be radically different to those of their neighboring countries. I personally would only live in a very reduced set of countries at the moment because I'm very clear on what's best for my family, however I find long-term travel to be extremely enriching, and I strive to immerse myself in different cultures to gain a better understanding of their behaviours and any important lessons that I can adopt in my own way of life.
Multiple passports are a good bonus that should be strived for – it's always good to have a backup especially if you're no longer that associated with the country that your first passport came from.
What are your thoughts? How else do you see yourself taking more responsibility in your life?