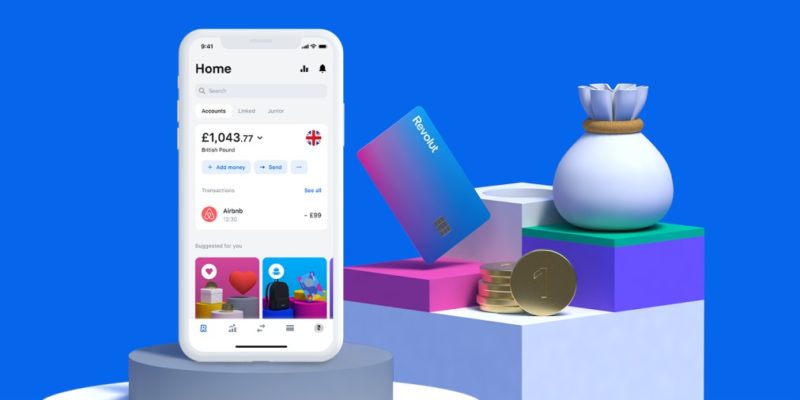 Online banks are all the rage these days, as they tend to be very straightforward to get signed up with, in comparison to traditional banks. They also provided better user interfaces on smartphones as well as lower fees. All in all, the personal or business user ends up getting a much better deal when compared to a traditional bank.
If you travel a lot or work with multiple currencies, the advantages are even bigger, as many online banks are able to exchange money seamlessly within their mobile app, with better rates than those offered by your local banks.
Read more: The Best Crypto-Friendly banks in Europe
I've had some bad experiences with banks in Malta (extreme levels of due diligence and no support for crypto transactions) and also banks in Spain (unprofessionalism, unexpected charges, outright discrimination and account closures).
The truth is that traditional banking is not going through its finest moment, and many European countries have a collection of shitty banks, being honest, and it's wiser to use one of these online banks than hassle with the local banks.
Here are some of the best ones that I've had the pleasure of using over the past years, and that I continue to use in 2022.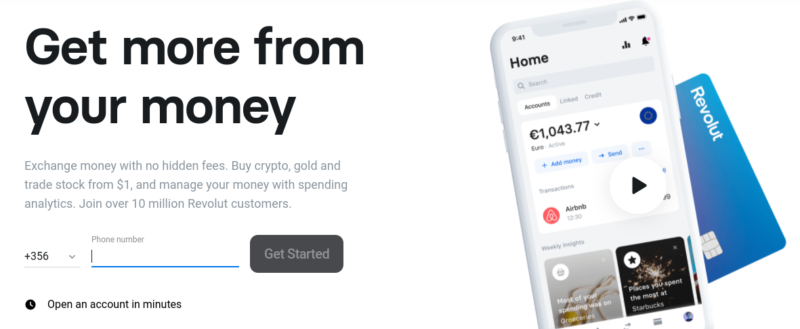 Read more: my in-depth review of Revolut
Revolut offers digital banking services through a contactless card or free mobile app that is available to both Apple and Android users.
It allows users to make transactions in over 150 currencies at the interbank exchange rate, while also allowing standard users to transfer money abroad in over 30 fiat currencies with the bonus of no hidden fees for transactions of up to €6,000 each rolling month. The standard account also allows ATM withdrawals at no fee for up to €200 per month.
I've had a Revolut account ever since they've launched and have encountered zero problems with them. They also allow you to buy and sell trade cryptocurrencies, although you cannot withdraw said crypto to your self-custody wallets.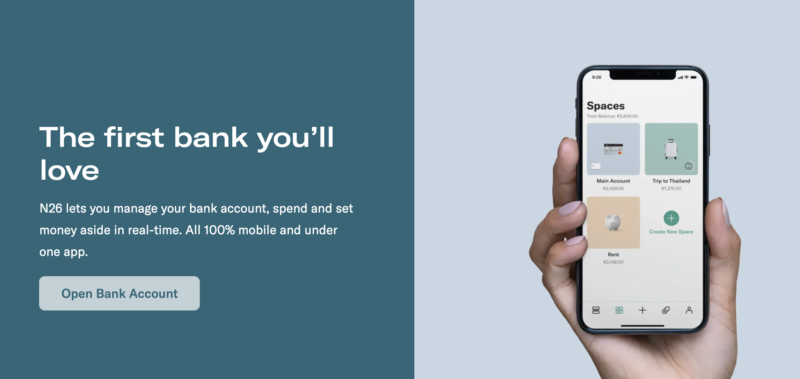 N26, a German bank with the very latest technology and an amazing mobile app through which you manage your account.
I recommend opening an account with N26, which is a new breed of bank that is totally app-based. This is the future of banking, so they give you best-in-class digital facilities such as an app and website to go with it, while also helping you track your expenses.
Read my in-depth review of N26 for more information.
If you live in Spain and you're looking for the best commission-free Spanish banks, N26 is a great choice. This is because you will get a Spanish IBAN, which makes it easy to work with direct debits with local enterprises.
Before you move abroad consider opening a TransferWise multi-currency account. You get your own free local bank account details in Europe, UK, US, Australia and New Zealand so you can have a local bank account before arriving.
It's a great multi-currency account solution and is perfect for those who conduct business in multiple currencies.
It comes with a debit card so you can pay and withdraw money at ATMs once you come to Spain with much lower fees than with your bank.
Read my full Wise Borderless review or go ahead and open an account using the link below.
Tips to Follow When Buying Products and Services in Foreign Currencies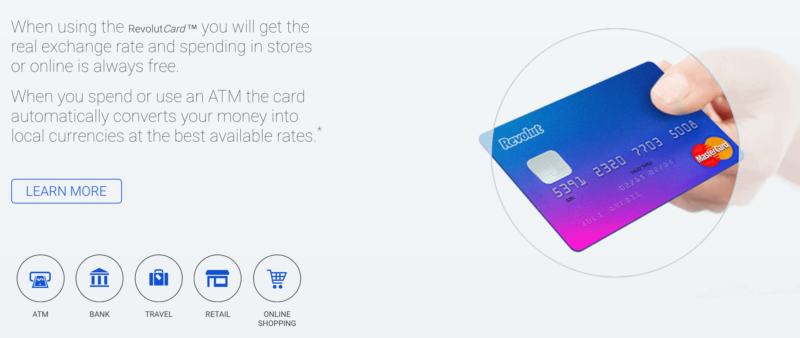 Whenever you are abroad and the country where you're at has a different currency than your home currency, you will need to keep a few things in mind. The same applies when you're buying online from a website that shows its prices in a different currency than your home country.
To give some practical examples, if you're from a Eurozone country and you are shopping in the UK, the advice below will apply to you. The same holds true if you're a Eurozone resident and are buying products from a UK-based website such as Amazon.co.uk.
Your local bank will use its own exchange rates and charge you a currency conversion fee for every transaction (purchase) you make. Avoid such charges and get better rates by using the Revolut card. Revolut will give you the real exchange rate with no surprise fees when you spend or send money globally.
Always pay in local currency whenever the choice is given. Many business owners and ATMs participate in a practice called DCC, Dynamic Currency Conversion. With this (anti-)service, the payable amount is being converted to the card's currency. This usually comes at a premium of 4-5 percent. Advocates of DCC argue, that this is an extra service, so the cardholder would know the final price in their familiar currency.
Sometimes when you use an ATM abroad, you will be asked to choose between a 'credit', 'checking' or 'savings' account. You should always choose either a 'checking' or 'savings' account.
If the ATM (or card terminal) asks whether you would like to complete the transaction 'with conversion' or 'without conversion', you should ALWAYS choose 'without conversion'.
As a rule of thumb, you should always opt to be charged in the local currency of the country you're in! If you're in Thailand choose Thai Baht, in Spain, Euros or in the United States, Dollars.
If you choose 'with conversion', the merchant or ATM provider can apply their own exchange rate. This rate usually has a mark-up on the interbank rate, enabling the ATM provider or merchant to make a profit on your transaction.
ATM withdrawals are free up to £200 (or currency equivalent) per calendar month. A 2% fee applies thereafter.
Currency conversion is done at live interbank rate with no fees up to £5000 (or currency equivalent) per calendar month. A 0.5% fee applies thereafter. At the weekend (Friday 00:00 – Sunday 23:59) Revolut applies a small mark up on the spot rate as the Forex markets are closed. They take the rate from Friday 00:00 and apply a 0.5% mark up on major currencies and 1.0% on other currencies to protect the company from potential losses due to a large fluctuation in the rate. For illiquid currencies like Russian Ruble and Thai Baht, there is 1.5% mark up on weekend.
Do you have any other tips to share? Let us know in the comments section below.