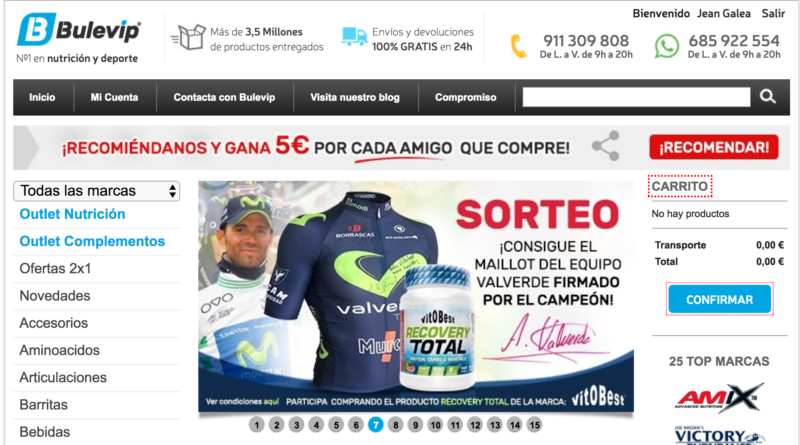 If you enjoy practicing any kind of sport, you probably know that nutrition goes hand in hand if you want to achieve good results.
My main sport is padel, although I also do cycling, swimming and weights to complement that. To make sure my body can sustain all the exercise that I throw at it, I use supplements like protein shakes, vitamins and energy bars to keep going during long sessions.
As always, I try to find an online shop that can meet my supplementation needs as I don't want to waste time physically going to shops to buy products every few weeks. My search for the best sports nutrition and supplements shop in Spain led me to Bulevip. This is an excellent online shop that stocks all the top nutrition brands like Optimum Nutrition and Scitec. They also have other sports equipment like GPS watches and sports clothes.
What I like about Bulevip is their excellent customer care. You can chat with them through the site during office hours to clarify any concerns. Shipping is free as are returns, as they should be. Unfortunately, many online shops still make it difficult for customers by charging for deliveries and returns.
Another nice thing is that they like to include small gifts with every purchase. This is great for trying out new products, for example, along with my favourite protein shake I might be able to select a free packet of another flavor, and that way I can experiment with flavours without risking buying a 2.5kg pack that I end up not liking.
Another two sites I've been using recently are MyProtein and Nutritienda, so far so good
All these three websites are very good places to buy from, just compare availability and prices between them.