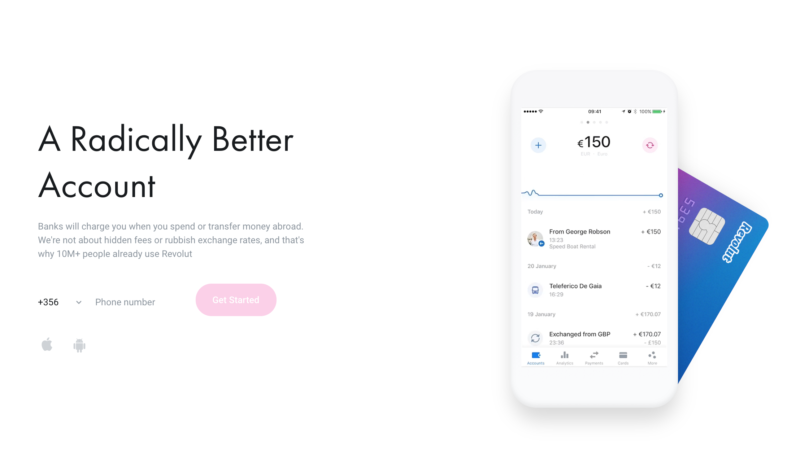 We live in a world where instant control over our finances is necessary and quite often, expected. More and more people are becoming location independent or constantly traveling from one country to the next. It is for this reason that I, myself, have turned to challenger banks to handle my day to day transactions.
Challenger banks such as Revolut, N26, and TransferWise offer banking services without the need of traditional banking infrastructure and technologies. They come with lots of perks, including no hidden fees and quick transactions that mirror our fast-paced social lives.
Revolut is fast becoming one of the most popular challenger banking apps around. Although the service has faced controversy in the past, it is continuously gaining more and more users every day with a total sum of over 10 million achieved so far.
Let's have a look at why so many people choose to use Revolut for their banking needs.
What is Revolut?
Revolut is a British financial technology company that was founded in 2015 by Vlad Yatsenko and Nikolay Storonsky. Ever since the company has grown tremendously and now boasts over 350 million transactions with a total value of over €45 billion.
Revolut offers digital banking services through a contactless card or free mobile app that is available to both Apple and Android users.
It allows users to make transactions in over 150 currencies at the interbank exchange rate, while also allowing standard users to transfer money abroad in over 30 fiat currencies with the bonus of no hidden fees for transactions of up to €6,000 each rolling month. The standard account also allows ATM withdrawals at no fee for up to €200 per month.