The United Kingdom is one of the most economically advanced and stable countries in Europe, with a strong legal system and one of the most important capital cities in the world. This and many other factors make it an ideal location for real estate investment.
Between 1997 and 2016, UK property prices have grown by 11.65% per year on average. This is compared to the FTSE All Share index which has delivered 3.03% p.a. on average over the last 20 years to the end of 2016.
I believe that property should form a part of everyone's investment portfolio, which is why I have made it an important part of my investment strategy over the past few years. By investing in a variety of properties instead of one, you can diversify your portfolio, reduce your level of risk and increase your returns over time.
The best UK real estate platforms are Property Partner and Property Moose. No other competitor comes close to these two platforms. I've invested in both and they are very professional.
Property Partner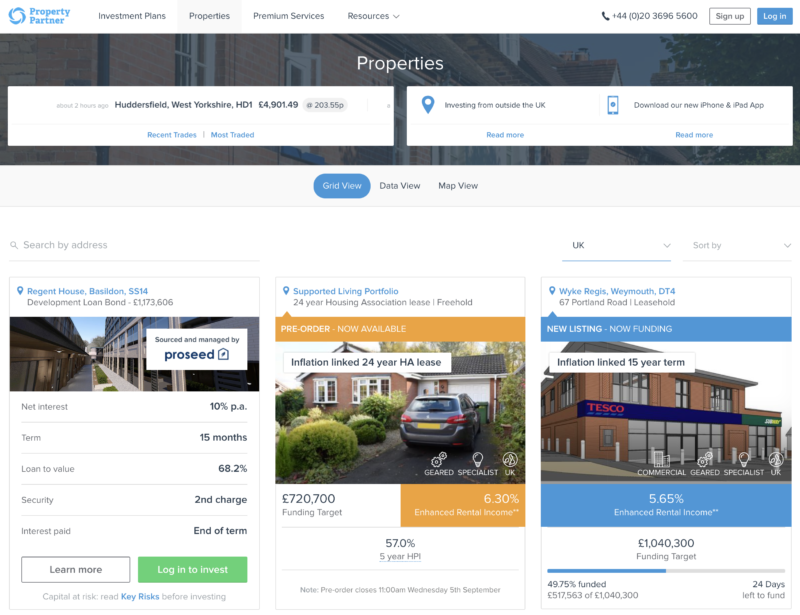 Property Partner offers us investors the opportunity to invest in properties directly or else into development loan bonds (recently introduced). A company is created for each property purchased, and investors buy shares in that company.
Most of the properties are geared. Property Partner only lists properties at 50-60% loan-to-value (LTV) of the purchase price. They buy multiple units at a discount compared to purchasing the units individually –adding further downside protection. Reducing risk further, they only gear multiple unit properties as these have a more stable rental income stream to service the mortgage.
You can manually choose which investment opportunities you want to pursue, or else select one of the three investment plans and have the platform auto invest for you.
Income plan (6.5%+)
Balanced plan (7.5%+)
Growth plan (8.5%+)
The investment plans are ideal for those who have an amount less than €50,000 to invest, because at those levels it doesn't make sense to spend a lot of time researching each opportunity and making manual investments.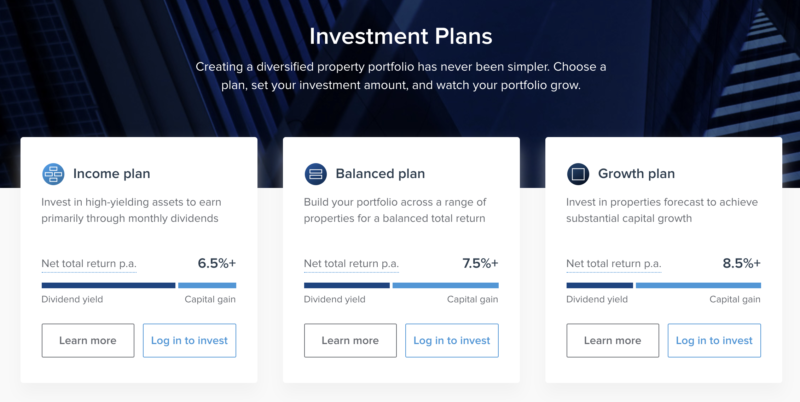 The fees relate to services that Property Partner provides:
Sourcing and performing due diligence on investment grade property deals, often with significant discounts, by an in-house team of property professionals and analysts.
Ensuring that properties are let, managed and maintained to a high standard, and distributing monthly or quarterly dividends to investors.
Delivering an end-to-end managed investment, including sourcing and arranging mortgages, corporate structuring through SPVs, financial statement preparation, corporate tax compliance, and adhering to regulatory requirements.
Providing a technology platform that facilitates online investment management and reporting, on an FCA-regulated trading exchange allowing investors to trade their investments 24 hours a day, 365 days a year.