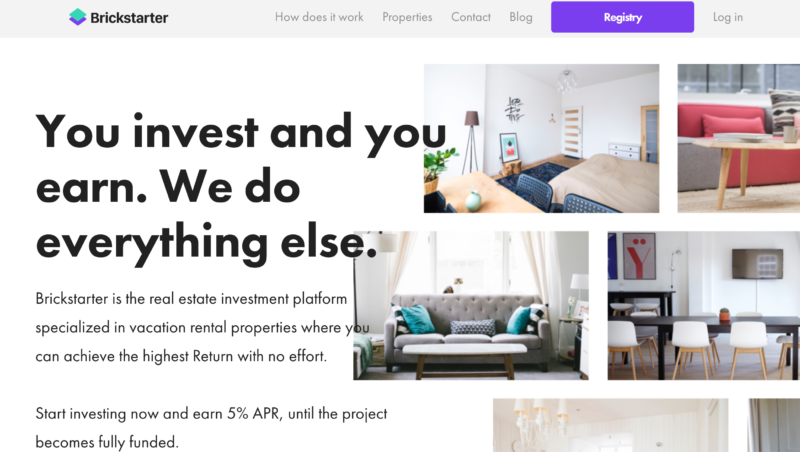 Recently I had the pleasure of interviewing the CEO of Brickstarter on my podcast Mastermind.fm. Brickstarter is a crowdfunding platform based in Estonia and it currently focuses on Spanish vacation rental properties. These properties are available on Airbnb, so the idea is that instead of buying one property and managing it to obtain returns on Airbnb, you as an ainvesttor are able to put up the money on Brickstarter and reap the benefits of diversification, Brickstarter's data analysis advantage as well as their economies of scale in managing the apartments.
What intrigued me about Brickstarter when talking to their CEO, was the data-heavy approach they have taken. These are not a bunch of guys that are in this for a quick buck and relying on their experience to make the choices for apartments to invest in. All the decision process is based on hard facts and data analysis based on Airbnb's data about hot location, apartment types, prices, amenities etc.
This is very attractive to me as an investor, as in many areas of life I prefer to rely on hard facts and data rather than the whims of some person or team of people. Of course, the team is important, and Brickstarter does not disappoint in this regard, as the people behind this platform have a great track record within the finance and real estate industries. However, they themselves prefer to put most of the weight in the decision process on data analysis.
Brickstarter have stated that their goal is to become the safest investment platform. This is why they decided to be focused on real estate assets and mezzanine loans, where you have 2 sources of profit: rental yield and capital appreciation when the apartment is sold.
Let's take a deeper look at how this all works.
Opening an Account on Brickstarter
Brickstarter is available to investors worldwide, and opening an account is simple enough. Once you've logged in and transferred the money (using Lemonway, an extra layer of security for the investor), you are able to choose from the available investments and go ahead and invest. The minimum investment is just €50.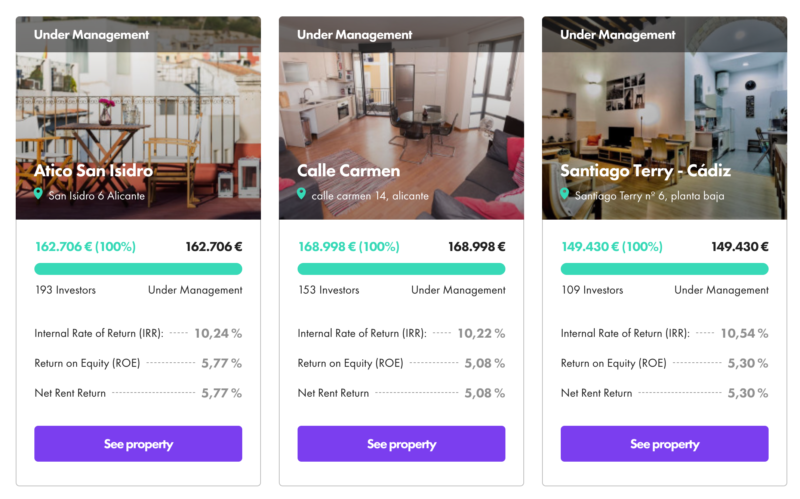 Coronavirus Effects and Coliving
Sadly, Coronavirus is hitting Europe and forcing millions of people around the world to be in quarantine, and this has dealt a severe blow to the vacation rental market.
There is uncertainty in the economy as we are seeing the stock markets and other alternative investments collapse (Bitcoin, Oil, Forex…).
Brickstarter has not been lying on its laurels, however. The plan B investigation has started and Brickstarter has been studying other verticals. In particular, they have several co-living opportunities on the table that they are studying with their partners.
Coliving assets are a great business and the Brickstarter team is confident that they will be the next real estate revolution the same way vacation rental properties did in the past.
Brickstater wants to help you invest in the best coliving opportunities out there, and they are therefore working on becoming the 1st real estate crowdlending platform focused on coliving.
How Brickstarter Investments Work
Real estate investment has always been a safe haven during times of financial stress. In this scenario of uncertainty, with close-to-zero interest rates, and not knowing the real impact of this crisis on the different industries, investors will probably focus again on real estate. Brickstarter have a strong product, since they choose apartments in the best city centers with a high rental yield.
The way you invest in apartments on Brickstarter is through mezzanine loans. All investment opportunities are debt-free. This means that the opportunities don't have any debt commitments and therefore are risk-free. The capital of your investment is secure, so the only risk is not achieving the forecast yield, but investors won't lose the original invested capital.
How do investors profit? Here's the simple calculation:
Total yield = rental yield + capital yield.
Your yield in the sum of the monthly interest you get from renting the apartment and the capital appreciation of the property when its sold.
Brickstarter is focused on vacation rental properties as it has many benefits in comparison to traditional rentals: higher yields, prepaid model, insurance by the main platforms (Airbnb, booking.com) and short-term rentals.
It also means that the impact of the coronavirus is going to be limited in time. Defaults on traditional rentals are more difficult to deal with, and we already know that this crisis is going to affect also traditional rentals.
So in the current scenario of uncertainty and bearish markets caused by COVID-19, having invested in real estate with Brickstarter is probably one of your safest investments.
Conclusion
The Spanish real estate market is notoriously difficult to invest in due to the bureaucracy involved. Even crowdfunding platforms are hard to sign up to for international investors, as they are typically only available in Spanish and require investors to register for a NIE number in Spain before being able to invest.
Therefore by being based in Estonia Brickstarter has removed a lot of these problems for investors, which is a very positive thing. On the other hand, the team that runs the platform and negotiates the apartments is all Spanish and based in Spain, so you get the best of both worlds.
As I described earlier, you profit from your investments in two ways with Brickstarter. On one hand, you will receive monthly benefits from renting the apartment to tourists and, when the property is sold, you will be able to receive the surplus of your investment. Using Big Data analysis, Brickstarter also estimate the best selling time. It is also able to determine the next hot spots in Spain and enter while the prices for buying are still relatively low.
Based on what I've seen so far and having spoken to the team behind Brickstarter, I would not have any reservations about recommending Brickstarter.