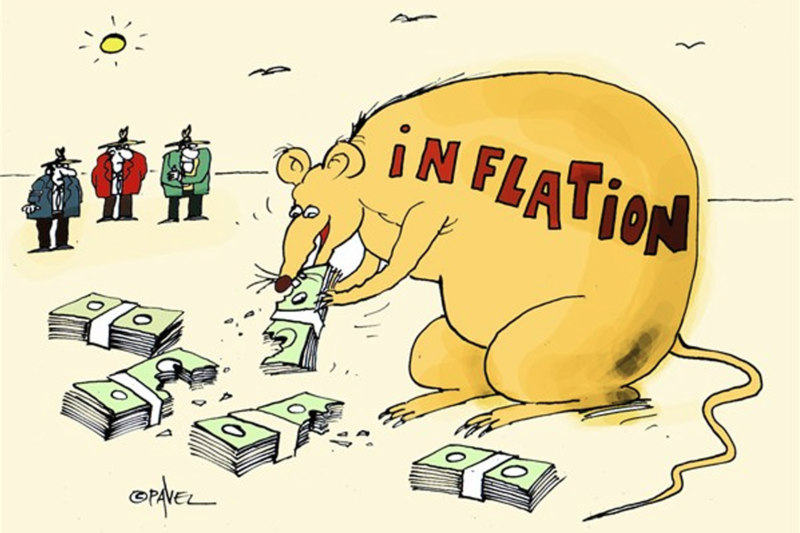 Many people think that there money is safe at the bank and they don't need to do anything with their savings. Well, here's the inconvenient truth: by leaving money in the bank and not investing it, you're actually losing money every year, to the tune of around 3% in most developed nations. This is due to the effects of inflation.
The way inflation works is this. One euro today will buy more product than one euro next year, and the effect is compounded over the years. If you're 30 years old or over, you will probably remember clearly the times when everything was much cheaper. I remember, for example, the price of a pizza around 25 years ago being just a quarter of what it is now. That means that if I had kept all my money in the bank without investing it, over this period of time it would be worth much less, hence I would have actually lost a lot of value.
The obvious remedy to the problem of inflation is therefore that of investing our savings. Before you rush out and invest everything, make sure you know where you're putting your money and have a proper strategy in place. I suggest you learn as much as possible about investing, without relying too much on financial advisers, as typically they will be looking after their own interests not yours.
To get you started, I have recently written about some ways you can invest your money online.
Apart from traditional investments where you get a yearly return in the shape of dividends, profits or returns on loans, many people are now deciding to convert their fiat currencies into crypto currencies such as Bitcoin. The major attraction in Bitcoin is that it is deflationary rather than inflationary. Since it has a limited supply, as time goes by the value of each bitcoin will increase rather than increase. This is the total opposite to fiat currencies, where, as we mentioned earlier, one dollar/euro today will be worth less tomorrow.
How are you fighting the effects of inflation?