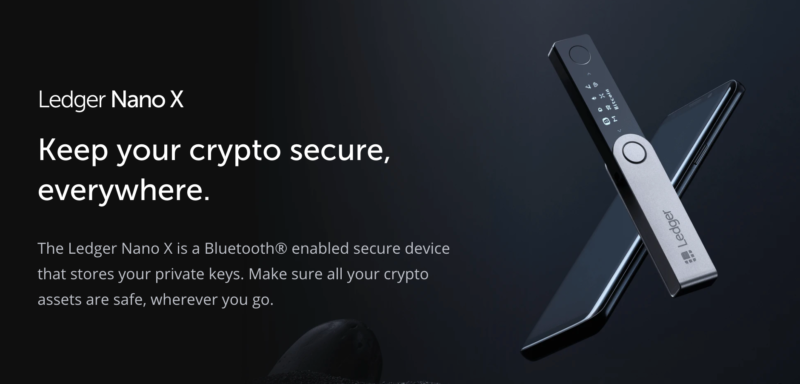 If you're investing in cryptocurrencies like Bitcoin, Ether and Ripple, you are probably using an online exchange like Bitpanda or eToro to buy them in exchange for fiat currency.
Many people make the mistake of stopping there and keeping all their newly bought cryptos on the exchange itself. This is a classic newbie mistake and you might pay for it dearly if you don't follow the advice in this post.
So what's the problem with keeping your cryptocurrencies on the exchange? Well, you're basically keeping your money in someone else's wallet. So if a hacker gains access to that wallet (and all main exchanges are primary hacker targets) that hacker will gain access to your assets. This is not something hypothetical, it's something that happened time and again. The most famous such case was the case of Mt Gox where thousands of people lost their investments when the site got hacked (allegedly).
The solution is to take your cryptocurrencies off the exchange and store them offline for maximum security. Note the keyword offline, which means that your private key must be stored in a format or container that is not connected to the Internet and thus can't be electronically hacked.
The most convenient offline hardware wallets are those manufactured by a company called Ledger. They have two main products:
The Ledger Nano X is the newest product and has some cooler features when compared to the Nano S. Considering the difference in price, I would recommend the Ledger Nano S to most people. If you see anything in Ledger Nano X's feature list that you absolutely can't do without and the Ledger Nano S doesn't have it, consider going for the Ledger Nano X.
Also, if you have big cryptocurrency investments, then perhaps the price of the Ledger Nano X is dwarfed in comparison to the investment and the added convenience of this device. The bottom line is you can't go wrong whichever you choose. I have the Ledger Nano S and am happy with it.
Now, having a hardware wallet like the Ledger Nano S is all well and good, but you might be wondering what happens if you lose this tiny device. Would all your crypto be gone?
Nope, you can rest safely as long as you are in possession of the seed phrase. When you first set up your wallet on the Ledger devices, the device will ask you to write down a 24-word seed phrase that you should keep safe. In the packaging, you will find a card that is made specifically for you to write down the seed phrase on it. You then take this card and store it somewhere super safe. For example, you can store it in a bank security box. I would recommend making two copies of the seed phrase really, it's too risky to rely on just one copy.
With your 24-word seed phrase can recover your wallet from any wallet supporting 24-word passphrases, compatible with:
BIP39 wordlist,
BIP32 (Hierarchical Deterministic wallets specifying a generic key derivation method)
and BIP44 (specifying how the keys are derived) standards.
For maximum safety, I would recommend that you buy another Ledger nano of offline hardware wallet compatible with the 24-word seed phrase and restore to that device.
That's it folks, keep your cryptos safe!