Earlier this year I spent two weeks in Barcelona. It was a vacation but also part of a mission to find great hot spots for digital nomads in Europe. I loved Barcelona and think it's one of the best destinations in Europe for online entrepreneurs, lifestyle designers and freelancers.
This is a subjective post as every traveler and online worker has his own needs and requirements from a place, Barcelona just happens to fit mine like a glove. Here's why.
Sport is in Barcelona's DNA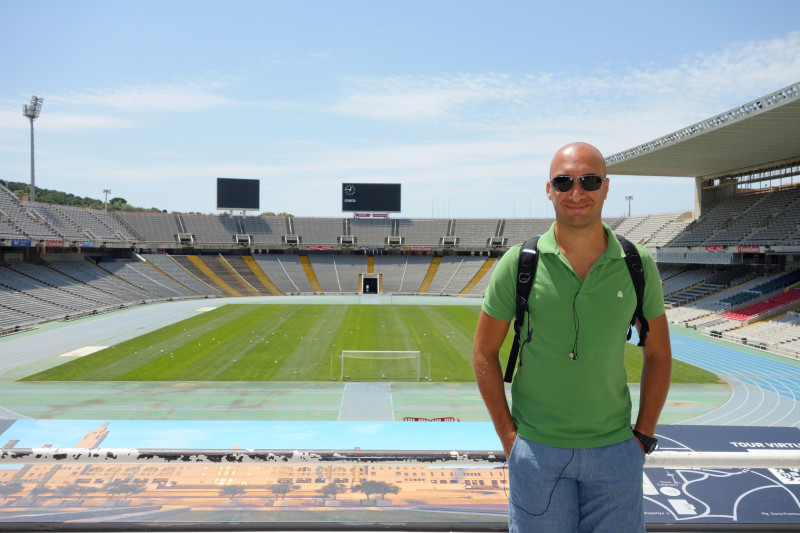 A big chunk of Barcelona owes its origins to the Barcelona Olympic games in 1992, and today one can still feel that ambience pervade the city. There are many gyms to choose from at all price ranges, with many of them having an indoor pool. The topology of the city also presents natural invitations to practice sport. There are some awesome hills and mountains to climb if you're into cycling, or you can head to the beaches for a swim or try your hand at SUP.
Culture Overdose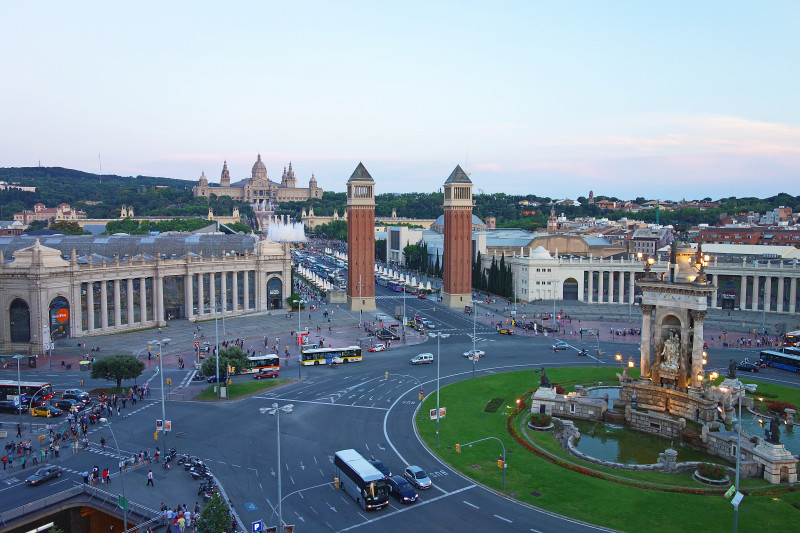 Barcelona is a city that oozes culture wherever you go. Each barrio in the city has its own character and it's clearly felt as soon as you arrive there. The city center is, of course, world famous, with the Gothic quarters and El Born being a true experience for culture vultures. Of course, you can also indulge in the many awesome restaurants in these areas.
Coffee Culture
While we're talking about gastronomy, it's also worth noting that I've found so many great coffee shops, and coffee is very reasonably priced. They're great for mingling with other people, holding meetings or just absorbing the Barcelona vibe and do some people watching.
Transportation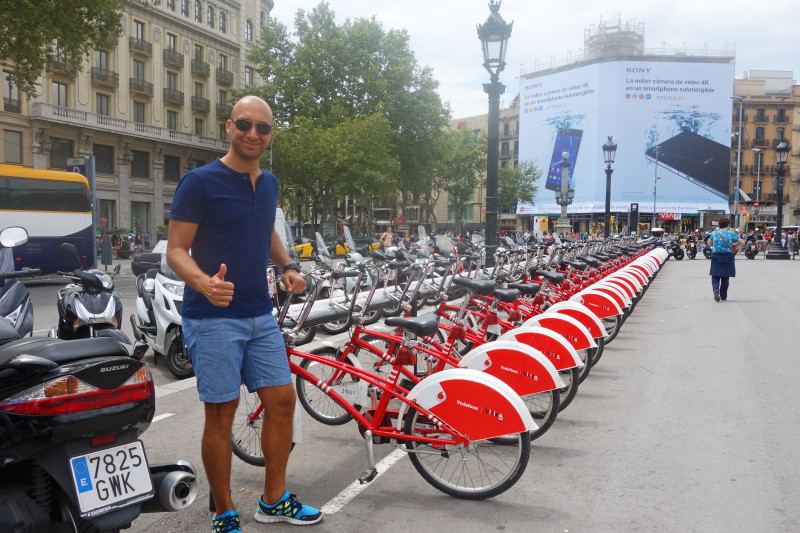 Barcelona has a very efficient bus and metro system, so you can get to most parts of the city very easily with minimum hassle. I also love the fact that there are many scooters (it's the city most scooters per capita in Europe) as I'm a big fan of this mode of transport. We rented a scooter for a few days and I loved the convenience of hopping on, scooting to the destination and finding easy parking again.
Co-working Spaces
Barcelona is one of the European cities with most co-working spaces. On my most recent trip I checked out Betahaus but found it too hip/informal/garage for my liking. I'll be monitoring it's evolution though. There are loads of other co-working spaces though so I definitely think one can easily find a space to fit his tastes. Here's a map of all the coworking spaces in Barcelona.
International Feel
Being a major tourist hub as well as home to many expats, Barcelona has a truly international feel. I haven't encountered anything similar in other Spanish cities and so I think Barcelona is unique in this aspect. As much as I love to immerse myself in new cultures, I don't feel so good in the long run when I so obviously stick out in any way amongst the local population. Barcelona is a melting pot of cultures so I have no problem at all, if anything it gives me that access to different cultures all in one place.
Friendly People
Now I realize this is a somewhat subjective thing and it also depends a bit on who you have the luck to meet. However, the vast majority of people I've met in this city were very friendly and ready to help. I had spent two months in Barcelona a few years ago (the real start of my digital nomad lifestyle) and even then when I couldn't really speak Spanish I had found people to be very helpful. So I don't understand why some people say that the people in Barcelona are not friendly and will refuse to speak to you in a language other than Catalan. I'm not sure where this myth originated from but my experience has been totally different.
Opportunities for Short Trips
Barcelona has a pretty unique position between mountains and the sea. It's obviously great to be so close to the beaches, both those in Barcelona itself and also places like Castelldefels and Sitges which are only a short train ride away. On the other hand, there are the mountains which offer a really nice opportunity for those times when you need to get away from it all and immerse yourself in nature.
Furthermore, connections from Barcelona to other important cities in Spain and throughout Europe are readily available. You can hop on a train or fly to most places directly from Barcelona. Since most of the conferences in my field take place in the US, having good flight connections to North America is also a plus. Even if we do settle somewhere, we plan to continue traveling throughout our life so it's very important to be somewhere that makes it easy to satisfy the need to travel. Barcelona is one such place.
My Wishlist
In case you're wondering what I look for in a city where I plan to live mid to long term, here's my current wishlist:
Nice people and environment

Good weather

Opportunity to practice sports

Good co-working spaces and IT community

A nice modern city

Good connections to Malta.
So in conclusion, Barcelona feels very much like home to me. The only important negative factor for me is the high prices for renting and buying property (which often times is not that modern either) in this city. Then again that's probably the price you pay for living in such an awesome place.
I'd love to know other people's experiences and takes on Barcelona, so the comment section is awaiting your views!