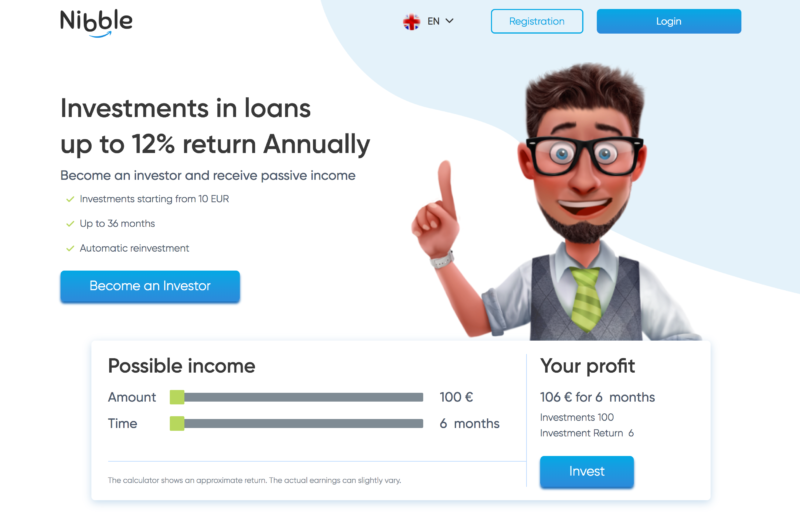 Nibble, a new P2P platform, has recently launched under its parent company, IT Smart Finance Group. The platform also has a partnership with Joymoney, a company based in Barcelona, Spain, as of 2019, that offers fast microloans of up to €300.
How Does Nibble Work?
The platform allows individuals to start investing from a minimum amount of €10 to a maximum amount of €10,000 per month in loans within the IT Smart Finance Group. Payments can only be done from bank accounts through Paysera, an international electronic payment system. This is done to further protect the investors' personal data.
They offer two types of products to lenders:
Short- term loans (Payday loans):
Loan amount – up to € 500
Loan term – up to 30 days
Installment loans:
Loan amount – up to € 1000
Loan term – up to 90 days
As investors, you can of course also invest in both types of loans.
The platform allows investors with European Economic Area bank accounts only to invest in loans issued to individuals in European and CIS countries, and Mexico. It offers automatic investments and a BuyBack guarantee. The platform states that investors will only receive very minimal information about the recipient of the loan – mainly the country and the amount of the loan.