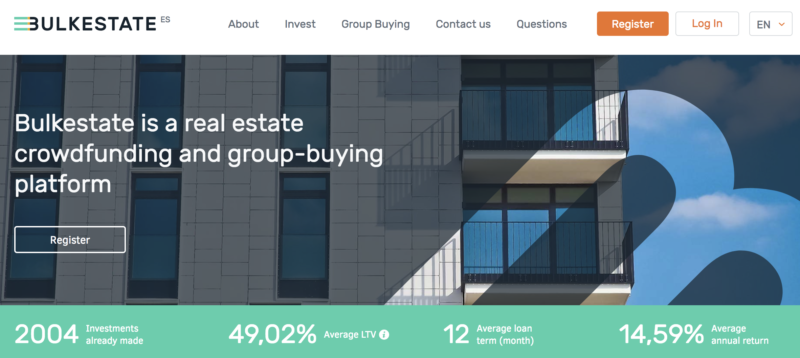 The Baltics are one of the hotbeds for crowdfunding innovation in Europe; new platforms keep popping up every year and existing ones keep getting better and better.
Today I want to focus on one of my favorite platforms, Bulkestate, which was founded in December 2016 and has a financial institution license in Estonia (EU). The people behind Bulkestate are from Latvia.
The Bulkestate platform, as the name implies, enables real estate investment project crowdfunding and apartment bulk-deals for a price lower than the market value.
Their website is available in multiple languages: English, Ukrainian, German, Estonian and Russian. That gives you a clear idea of their target markets.
The vast majority of the deals available on Bulkestate are in Latvia, although I've also seen one in Bulgaria.