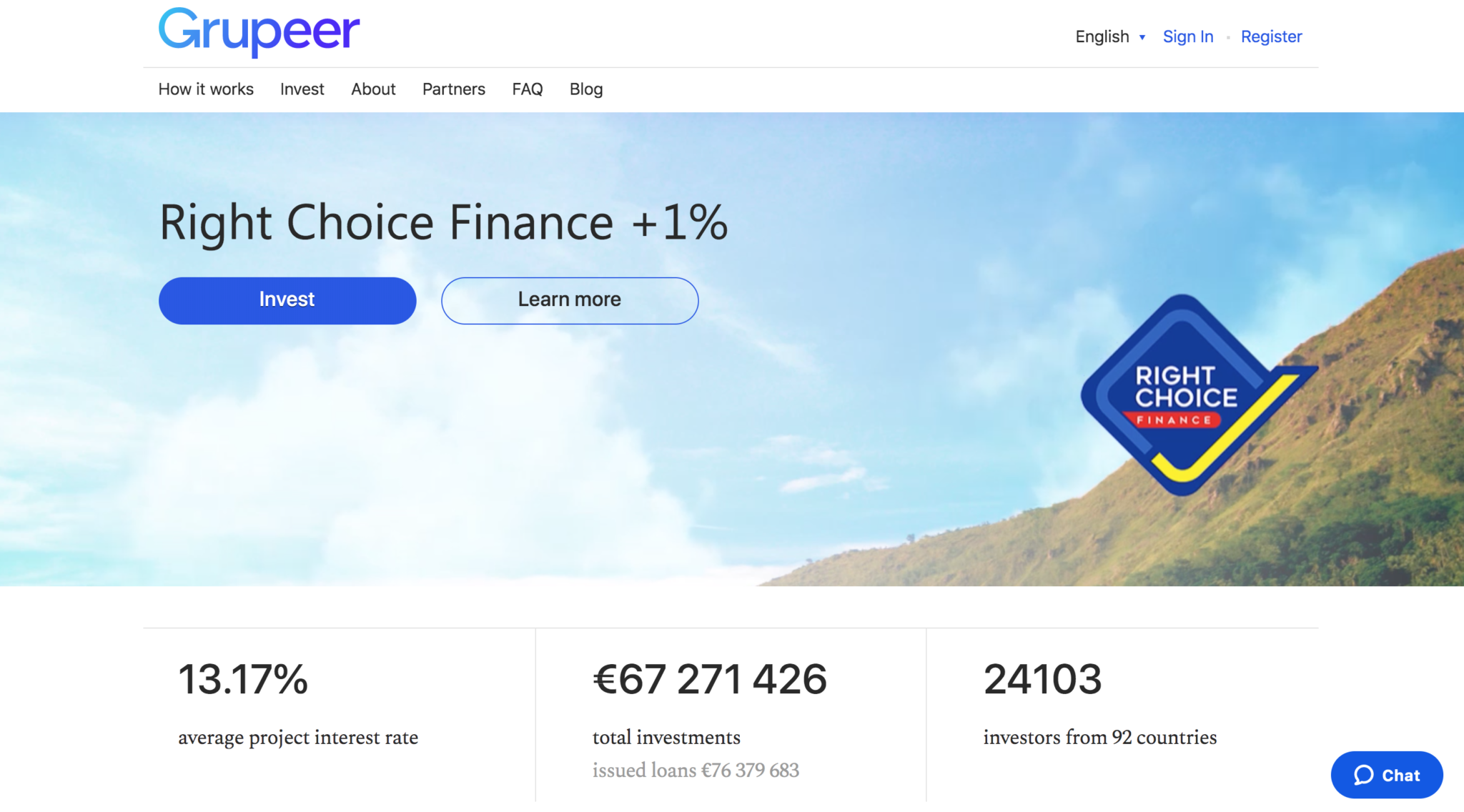 Grupeer is a P2P (Peer-to-Peer) or crowdlending platform that allows individuals and businesses to invest their free funds into secured loans. 
Grupeer originated in Riga, Latvia in 2017, with its official address based in Ireland, meaning that it operates within the jurisdiction of the Republic of Ireland. 
The platform offers three main types of investments deals, namely:
Loan deals


Business loans issued by Grupeer's market professionals. These loans are protected by a BuyBack guarantee.

Development Projects


Loans issued to finance development projects carried out by construction companies. These loans are protected by a BuyBack guarantee. 

Grupeer Stability Fund


Purchasing a square meter in a development project, providing the lender with rental income.
This wider variety of investments is perfect for those aiming to diversify their portfolio. 
The BuyBack guarantee means that in case the borrower delays the payment of a loan for a period exceeding 60 days, the credit company that issued this loan (the loan originator) is obliged to buy back the borrower's share in the loan and the shares of the rest of the investors.  
To date, Grupeer boasts a 13.17% average project interest rate, with over €67,000,000 in total investments. Investors amount to over 24k from 92 countries – a figure which reinforces good faith in the company for any new investor.