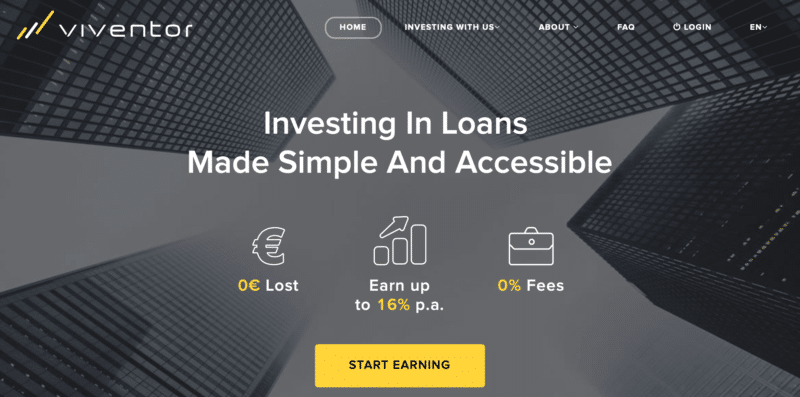 Viventor is a Latvian P2P lending platform that is similar to Mintos, which I've already reviewed in another article.
Viventor was founded at a later stage than Mintos and is currently smaller, but that doesn't mean it's worse. Straight off the bat, I can tell you that I've been using Viventor successfully and the main reason I use other platforms apart from Mintos (which is the biggest one) is to diversify and protect against platform risk.
The second reason for using Viventor is that they don't only provide consumer loans, but they also offer invoice financing and business loans.
Who invests on Viventor?
I was able to get in touch with Viventor's team and they have told me that Germany, Portugal and Spain are the countries where most Viventor investors come from, in fact, together, they comprise almost 50% of the total number of investors. The reason is that in the first 2 years, Viventor was developed and operated from the Portuguese and Spanish region. Currently, half the Viventor staff is based in Spain.
With regards to Germany, it comes as no surprise that all Baltic based P2P companies have a proportionally bigger investor base from that country. No doubt it's one of the biggest markets in Europe. An additional reason for that is that their (German) local P2P platforms offer rates on a single-digit basis ~7% and less, therefore, Viventor's average rate for investors which is more than 12% is pretty attractive from their point of view.