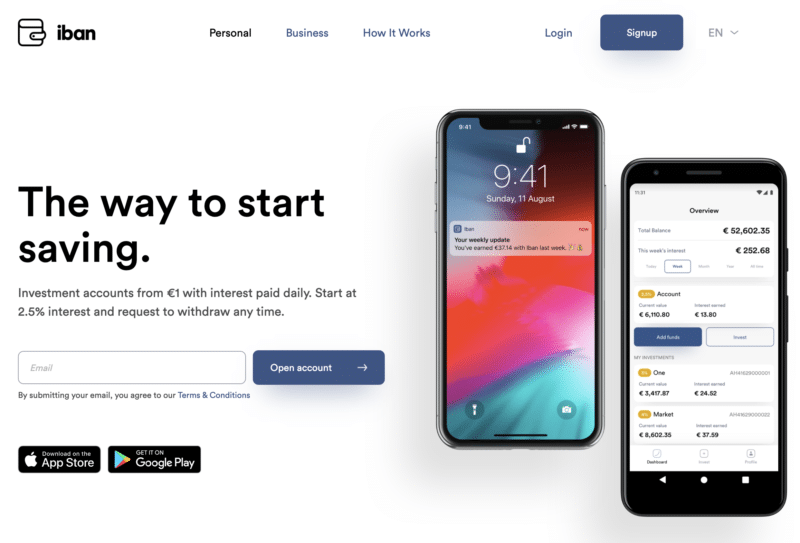 Are your bank's savings accounts returning close to zero returns? Are you concerned about your money sitting idle at the bank while other people put their money to better use? Let me then introduce you to Iban wallet, a new kind of online investment account where you can earn between 2.5% and 6% yearly on the money deposited.
What is Iban wallet?
Iban wallet is a European fintech company that provides an online investment platform that allows users to invest in different accounts with different interest rates and terms by offering a hassle-free, passive management experience. Iban's projected returns range from 2.5% to 6%.
Iban is a global online marketplace for investment. They provide investors with an easy and transparent way to get a return on their savings. Their mission is to facilitate the free and efficient movement of capital. With Iban, investors can invest in different types of asset-backed investment products with different terms and returns.

Iban acts as an intermediary to the lending process, providing the tools and security for all involved. Borrowers can easily apply for a loan, supported by their credit information and collateral. Loan originators working with Iban will select only the best applicants and present these loans to Iban. Unlike many other P2P marketplaces, instead of allowing you to invest in a specific loan, they do the hard work for you and aggregate many loans together – you have access to a much simpler approach: an investment account.