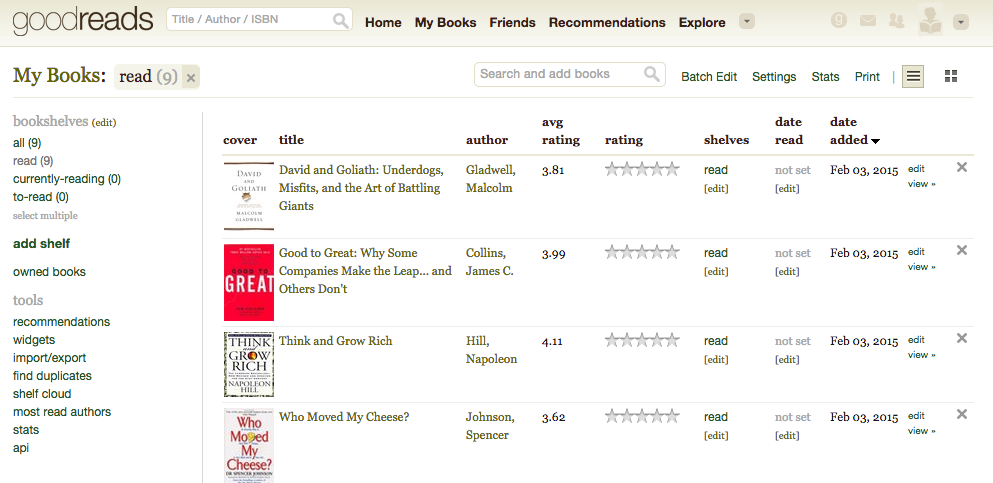 Update 2018: I now keep a list of favorite books on this page.
Books are the biggest source of knowledge you can get your hands on. I speed through lots of books every year but many times I have trouble recalling the ones I've read if, for example, someone asks me for a quick recommendation.
It's also good to have a handy list of books read because it happens that a few months or years down the line you want to revisit a book you've previously read, or a specific topic. The answer to these situations is of course to keep a list of books that you read.
Goodreads is the best place to create such a list. You can very easily select the books you've read from their database, as well as review them, rate them and tag them for better organization.