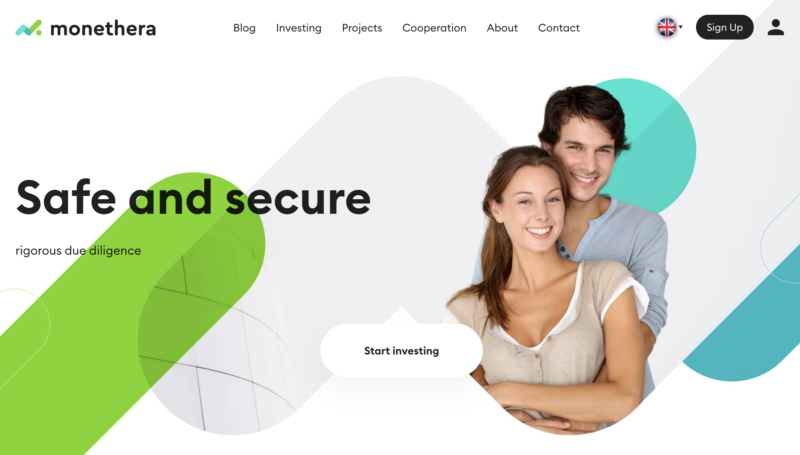 Here's another platform that I don't trust. When parting with my money for investment purposes, I always make sure that as far as I can see, the investment platform or opportunity checks out 100% and has no red flags.
To be clear, if I find just one red flag, I am not touching that investment.
That's the case for Monethera. When I checked out this platform recently, I liked the overall design of the website but a recent change raised an important red flag.
I can't comment on the quality of loans they offer or the people running the platform, because I stopped looking at the platform the moment I came across this buyback guarantee red flag.
Basically, late in December 2019, Monethera announced that they have a deal in place with a third party company, based in Hong Kong, that is willing to cover 95% of any bad loans on the platform.